Testimonials & Thank You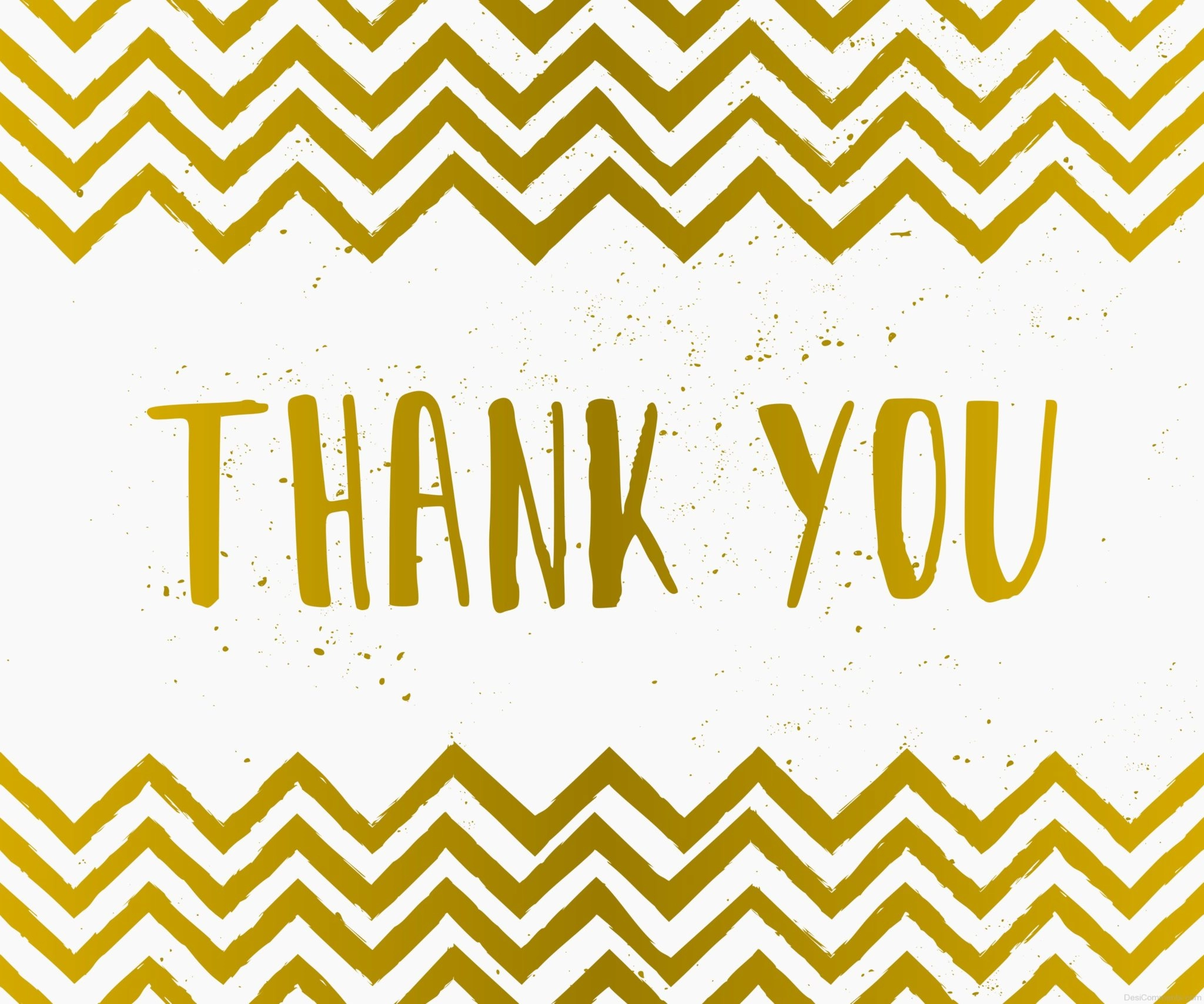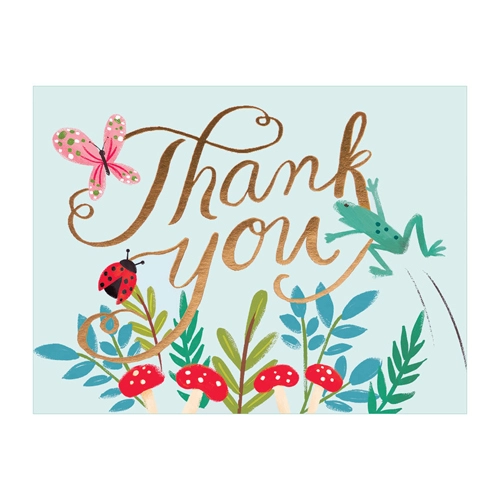 ---
Naomi (bride)
Married at The Gold Coast Hotel, Hong Kong
Hi Ken, Thank you so much again for getting the photos done, we can't say enough of how much we appreciate it. We have went through those photos a few times and just have to say that it's "Great Work". I don't know how to express my gratefulness to you as million thanks just aren't enough. All I want to say is that choosing you to be our wedding photographer is one of the best decisions I made on our wedding. It's all because your great works, our happiest moment in life were beautifully captured and, most importantly, it's gonna last forever. Thanks Ken!!
---
Andrew (Groom)
Married at The Ramside Hall, Durham
Ken, You have captured the moments of my wedding with amazing clarity and sensitivity.
It was a brilliant day and we'll remember that when we look back at these pictures for years to come. It was an honor to have you as our photographer, Shirley and yourself have worked very hard, on the day and also afterwards. The pictures speak for themselves, but If ever anyone requires further proof of your professionalism, dedication and talent, point them in my direction!

Many many thanks,
Andrew
---
Raymond (Photography enthusiast)
Ken, once again congrats. You have been credited in many of your photo shoots. So keep up these fantastic efforts of yours. You are going to make more couples happy by leaving such long lasting and beautiful memories through your excellent photography.
---
Michael Strachan (Professional photographer)
Ken, I just had to write to you since your recent wedding photo-shoot was remarkable for the following reasons:
1) The church is in Houghton le Spring – where i live (less than 1/2 mile from my home)
2) I too had my wedding reception at the Ramside Hall! although it was 25 years ago!
3) The photographs were excellent and well up to your usually very high standards.
4) The web album feature is very good and i bet the couple love it!
So, well done! and I bet you enjoyed the day too…
Regards
Michael.
---
Shedden (Photography enthusiast)
Ken, WOW! That was all that came through my mind the moment I saw those pics. Very impressive over there! I really love them all. Best wishes to the bride & groom too!
---
Su Lee (Photography enthusiast)
Hey Ken, these photos are amazing! Well done Ken! You have a talent for capturing fleeting memorable moments and people's feelings in the photo. That's such a hard thing to do – especially at weddings when there is so much going on and many people present! Some of the photos even made me really happy and teary even though I don't know the couple at all!
love, su xxx
---
Shirley & Yat-Man (Bride & Groom)
Married in Disneyworld, Orlando
Wow! This series of photos really captures the precious moments of our wedding! We are so much impressed. Excellent work, Ken! It was definitely a magical day for us which you can see reflected in the photos. Thank you so much for capturing our happy moments with our dearest family and close friends. Although it was just one day but you have made these beautiful memories last forever.
We very very much enjoyed our wedding! And we are very very happy that we have asked Ken to be our wedding photographer. He has the right skills and the right attitude, and is absolutely a very talented guy! And Shirley, you were a 'gift' for me!  I really do not know how I could survive without you helping me with the make-up and the mental support! Many thanks to you!
We have seen the pictures on the website! They are soooooooooo beautiful! There are no words to describe how we feel… so happy! Ken really captured those beautiful moments of our wedding day. By seeing the few pictures on the website already make us smile a lot, so the full photo shoots will definitely be wonderful!
This video played a crucial role in finding Ken as our wedding photographer. We were searching on the Internet for a photographer when we suddenly bumped into this very touching and beautiful video. Both Yat Man and I immediately fell in love with this video and we checked out the website that linked to it which was Ken Lam Photography. After seeing Ken's wedding portfolio, we were so much impressed that we immediately wanted him as our wedding photographer. The rest is history…
---
Jeanne (Bride)
Pre-wedding in Paris
Thanks Ken for taking so many pretty and romantic photos for me and Kelvin! This is really a memorable journey for all of us. Ken is so professional and I can feel his passion towards his photo-shooting business.
---
Kelvin (Groom)
Pre-wedding in Paris
To add to Jeannie's earlier comment, I want to once again thank Ken for his commitment and dedication to working with us on our pre-wedding photographs. I was impressed by his professionalism and his willingness of going the extra mile to seek further improvement in every shot. I've got to say his works as can be seen from the limited photos presented above are of really high standard which was expected. Nevertheless it was his passion and love for wedding photography which helped capture the memorable moments for us.
---
Tiffany & Barry (Bride & Groom)
Pre-wedding in London
Dear Ken,
Thank you so much for taking a set of memorable photos for us. The photos are fantastic, we luv the last photo very much (it reminds us that u couldn't stop yrself in taking photos while u were rushing to the tube station!) That was really funny and we can tell that u're full of passion!!
We really appreciate for your hardwork & patience during the day!!
It was a shame that we couldn't spent more time with Ken in UK. We would luv to be your model again if there's another chance and we'll definitely recommend you to our friends in the future.
Please do keep up your good work, take care
Best regards,
Tiff & Barry
---
Kin (Groom)
Pre-wedding in Newcastle
A BIG THANK YOU to Ken and his lovely wife Shirley. Their professionalism and attention to detail really have impressed us. When people choose their photographer, they focus on the end products only. I have to say, if you choose Ken, you would not only get good end products but EXCELLENT experience. Emily and I had so much fun and we are still talking about the experience to all of our friends. Once again, thank you Ken and Shirley..you two really gave us a memorable experience in UK! Wait for our call for our Post Wedding photos…Emily is asking for that!
---
Gloria (Bride)
Pre-wedding in London
Ken, thanks for taking such wonderful photos for us. I love them all and so do my friends. Many of my friends ask me for your contact.
Once again, thank you for your arrangement. We did have a great time with you.
---
Johnny (Groom)
Pre-wedding in London
A million thanks to Ken who produced this masterpiece! Thanks for all your arrangement throughout plus that little secret! Truly exceptional!
---
Kate (Bride)
Wedding at Ramside Hall
Ken, thank you, thank you for these gorgeous images. When I saw them I nearly started to cry…. again! they are absolutely gorgeous and while we always knew you were fab, you've managed to tell the story of the day in just these few ones! You have got such a rare talent and a gorgeous assistant in Shirley. All of our friends commented on how hard you worked on that day and I can't wait to show them these so they can see your results.
Kate x
---
Victor (Groom)
Wedding at Hilton, Newcastle
May and I were in tears when we saw Ken's work. Tears of joy of course. We love the photos and the production too. We could actually see everyone's faces on our wedding day from this album and was wonderful to see everyone enjoyed themselves. Thank you Ken for the good hard work on both pre-photoshoot and the wedding day shooting.
---
Cecilia (Guest at wedding)
Heart warming photos which brought a lump to my throat….superlative photography that did justice to a wonderful looking couple,choosing Newcastle train station was ingenius…such an absorbing and emotional bit of work…well done Ken…
---
Ann (Mother of Bride)
Wedding in London
Hello Ken
I must say that these pictures are absolutely amazing. It may only be pics from one day but it feels like it tells a story of someones life. Or should i say two peoples lives.
It brings back memories of how it all happened. All happy memories, on how they met and what they have been through to achieve where they are today.
I didnt really come close to tears at sumyees wedding but looking at these pics now it surely has bought a tear to my eye. They will surely be cherished by sumyah, aj and all of us.
---
Sum Yee & Adrian (Bride and Groom)
Wedding at China Boulevard, London
Hi Ken!
We are back from our Honeymoon and we had a fantastic time!
The wedding pictures look amazing and we are very touched with the results. You have captured memories from our special day brilliantly which we can treasure for the rest of our lives. Can't wait to see the rest of the photos from the day.
You have also done a fantastic job with the slideshow. The music is very touching and the photos sum up the day beautifully. Watching it enables us to re-live the joys and happiness of the wedding day over and over again.
We would like to say a BIG BIG THANK YOU for all your hard work on the day. You are a true professional who is very passionate in his work and we really appreciate you going the EXTRA mile and staying as late as possible. Keep up the amazing work!!
We are soo happy that you were our wedding photographer and would highly reccommend you to all of our friends and everybody else!!
Thank you once again Ken and hopefully we will see you again at one of our Friend's Wedding
Sum Yee and A J
---
Sino (Bride)
Wedding at The Royal Station Hotel, Newcastle
Really like Ken's works, natural, simple but with emotion and passion. That's why I'm so looking forward to my wedding as Ken is invited to be my photographer. I'm so glad that I've found Ken. Ken and Shirley are one of the nicest couples, they have been helping me with my wedding arrangement on every little detail. They're just so genuine, attentive, passionate and considerate… what more can you ask from your wedding photographer?
---
Catherine & Alisdair (Bride & Groom)
Wedding at The Moot Hall, Newcastle
Alisdair and I just wanted to say a HUGE thank you to you for doing such wonderful wedding photography for us yesterday – you were so relaxed and delightful to work with. Many of our guests commented on how pleasant and friendly you were – and how professional! A lot of them thought you were a well known friend of ours, and that's how Alisdair and I felt – we felt we'd known you for a long time and were thinking exactly on our wavelength, because you fitted in so well!
SO thank you to you and Shirley for making our day so special, and we can't wait to see the photos when they're ready. I hope your workshop in Venice goes really well, and please come round for a cup of coffee/glass of wine when you and shirley have a spare moment!
Much love
Catherine & Alisdair xx
---
Suzanne & Paul (Bride & Groom)
Wedding at The Linden Hall, Northumberland
Hi Ken,
Just wanted to email you and say thank you for yesterday you were brilliant. We really appreciate you and Tommy and the work that you did. It was a long day for you both and everyone loved you both. We both look forward to seeing you when we get back from honeymoon and looking at the pictures,
Kind Regards,
Paul & Suzanne
---
Yvonne & Simon (Bride & Groom)
Pre-wedding in Paris
Dear Ken,
We want to thank you for your work the other day. We were very impressed with your passion in photography and that you can take great photos at every moment including meal times and toilet visits. I must apologize for being so tired at the end and couldn't go on anymore, it was probably the wine (bad decision) or the jet lag.
Once again, Simon and I would like to thank you. I know you must be much more tired than us on that day, and I apologize once again for not having a formal thank you and good bye and we just went to bed right after the shoot that day.
We are still in London and just got hold of internet service today.
Wish you all the best in your work!
Thanks again
Yvonne and Simon
---
Dawn & Phil (Bride & Groom)
Wedding at The Langley Castle, Northumberland
Hi Ken,
We are in Italy on our honeymoon! Just a message to say thanks for your energy and professionalism on Friday. We really appreciated it and thought you did a great job. Looking forward to seeing the photos.
---
Joyce & Edward (Bride & Groom)
Pre-wedding in Paris
Our Super Photographer Ken
Without any hesitation, of course, we did absolutely enjoy the whole process of our pre-wedding photo-shoot in Paris. Not only starting from the day of meeting each other in Paris, but also the smooth and comfortable communication with you and Shirley at the beginning as well.
Every piece of your work is terrific. We are so deeply impressed by how much of your boundless energy you had put on your work, also your overwhelming passion towards the photography which was a really touching experience for us.
Another way of saying it, we might not be the part of your most satisfied photo, but, it is true that you had captured the most precious moment which is priceless for us.
---
Lisa & Glenn (Bride & Groom)
Wedding at The Close House, Northumberland
Arranging our wedding remotely from 3252 Miles away was always going to be a challenge and finding a great photographer was one of our top priorities.
Living in Bahrain and getting married in Newcastle (my home town) with no personal recommendations to go on Glenn and I scoured wedding magazines and the internet and drew a short list up of photographers in the area that caught our eye.
We looked at all of these links independently of each other and were both drawn to Ken's website- the magical quality and energy of his work jumps out of every photograph and that's how we wanted our special day to be recorded. We were surprised that our very differing tastes and personalities had come to the same conclusion-we wanted Ken as our photographer!
We contacted Ken and were delighted when Shirley – Ken's delightful wife got in touch to tell us that Ken was available. I met Shirley in May and got to see more of Kens stunning work and left the meeting knowing we had made the right choice.
Glenn and I only met Ken himself a couple of days before the wedding with Shirley in Newcastle and discussed our wedding plans. We were not planning a formal wedding and did not want to have endless 'stuffy' group shots… we wanted our pictures to be true memories and representations of the day and from what we have seen so far that's exactly what we have got and more!
On the day Ken was amazing-his infectious energy was boundless and his creativity was beyond belief… Of the many highlights of the day- one was seeing my wedding dress suspended in mid air on a crystal chandelier, floating in the breeze and seeing the interaction between Ken and our 3 bridesmaids as they were getting ready.
Our delight was seeing everyone feeling so at ease with Ken and his camera and later in the day Glenn telling me that Ken had showed him just a few shots and they were truly amazing… We would and have already recommended Ken to anyone who truly wants the emotion and excitement of a day in their life captured in a picture. The energy and emotion that Ken can capture is truly magical!
---
Carmen & Paul (Bride & Groom)
Wedding in London
Ken… We were over the moon when your wife Shirley emailed us back to say you were available on our wedding day… in fact, we were elated!
This was as soon as we had a wedding date set ~ and at that stage we still hadn't found a venue! We had only just began searching when we came across your website. As soon as we saw your amazing photographs, we just knew ~ We had found the one and was very exited!
Your photographs, where we both describe as 'art' amazes us everytime and to us every masterpiece tells such a special story, they all fill us with such deep emotions. Looking through your previous weddings and pre-wedding shoots, we knew that we could put complete trust and faith in you.
We wanted someone that understood both the Chinese & English culture as we wanted our wedding day to be greatly influenced by our family roots ~ yet not taking away your contemporary style that we love and admire.
On our magical (and manic!) big day, your passion and energy shone from morning til late. Your drive to create the perfect and beautiful shots simply showed. Looking at our photos brings back all those happy memories and all the emotional ones too. We both had a wonderful and magical day… and only your photos have captured those special moments that are more than magical memories to us.
I really cannot thank you enough Ken, for being a fantastic person and an amazing photographer. You really are so talented and gifted along with your relaxed but being so passionate attitude makes us admire you the more.
Although our day has been and gone all too quick, shared with all of our lovely family and friends ~ we now have the amazing photos ~ our ever lasting memories to treasure for the rest of our lives.
It completely amazed us to see Paul's Chinese speech on here! "Once again bringing emotional tears to my eyes as the memories come flooding back when he said those words on our wedding day"
Thank you for sharing our day. Thank you to you & Shirley for everything.  Take good care and I look forward to seeing many more of your amazing work for others.
Love ~ Carms & Paul xx