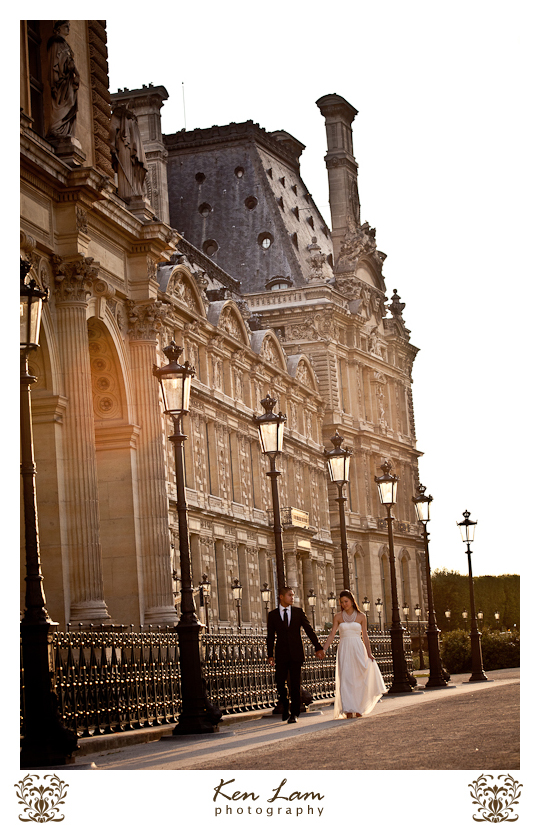 Valerie & Juston – Pre-wedding shoot in Paris
It is always a pleasure to work with couples from the States especially Valerie & Juston from San Francisco.  I am sure it is because of the sunshine in San Francisco, that's why they have such a positive and upbeat mood during the photoshoot.  They could not stop smiling all day long!
I still remember the first time when I walked into their hotel room as Valerie opened the door. It was like opening a gift 🙂 because we didn't have a meeting or meet each other beforehand.  We went straight onto the streets to start the photo-shoot session after 5 minutes of discussion about the places and route of the day.
Almost 100% of our pre-wedding clients do not meet me until the shooting day itself. It is quite interesting but challenging.  For me, being unable to visualise what kind of photographs I am going to take (because I have not seen my clients' faces) enables me to try new things and to push myself to create something different all the time.  For those of you who are flying in from Hong Kong, Singapore, US and Malaysia, I'd want to reassure you that: Just relax, be yourself, and enjoy the photo-shoot, then you will surely be rewarded with the photographs that you want.
Photography Tips
95% available light.  Nothing is better than natural light. During the late afternoon, I used a mix of flash with daylight, CTO gel and video light.