Emily & Kin – Engagement photoshoot in Newcastle
Emily and Kin found me over the internet 3 months ago. We didn't meet each other until the actual engagement photo shoot in Newcastle. However, it wasn't an issue at all as we discussed everything through the email and telephone. Communication is key. Kin is a Marketing Consultant and Emily is an accountant working in London. When I heard that they are both working in the same company, I thought "isn't it great!!!" How come I can't work the same company with my lovely wife. 🙁 Emily and Kin met in the University while studying in Sydney Australia and have stayed there for 12 years. Emily and Kin are keen travellers; their love for travel have brought them to England to work 7 months ago. I could feel their happiness and how comfortable they were in the presence of each other. They have been together since 8 years ago and now, before they get married, they want a set of photographs that can capture their free spirit as a young, energetic couple very much in love. Emily and Kin, I hope you like these photos!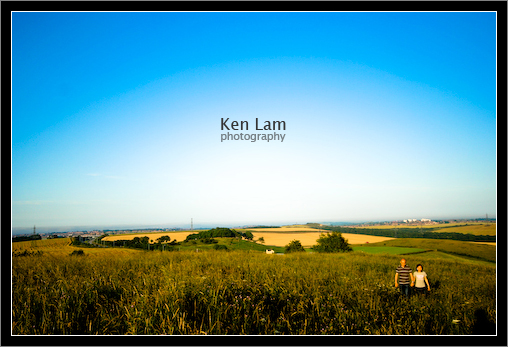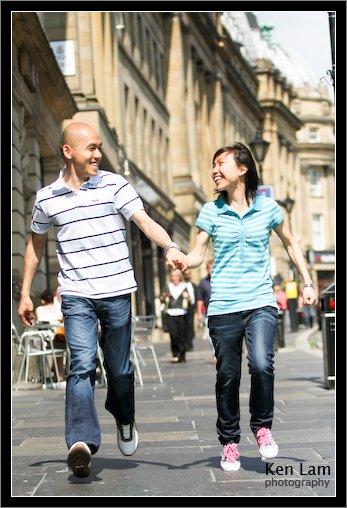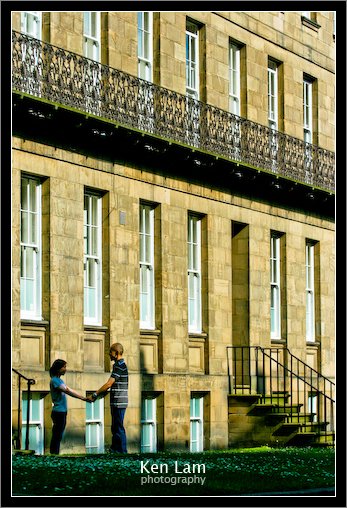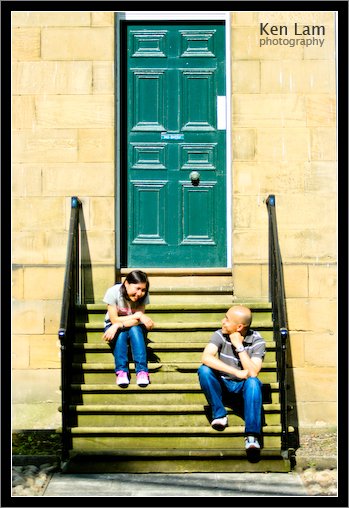 Were they standing on the leaves??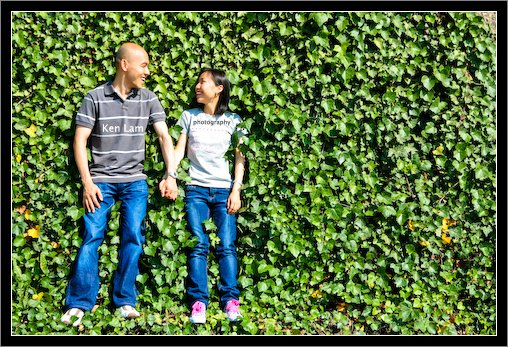 See how much love they have for each other.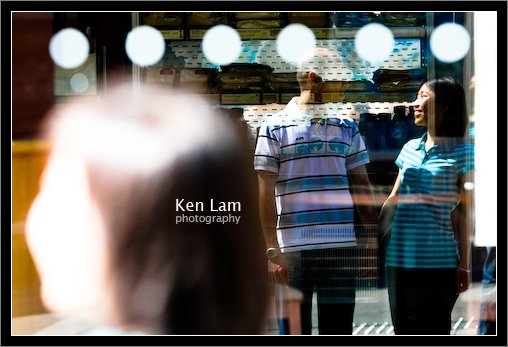 Guess how this shot was made??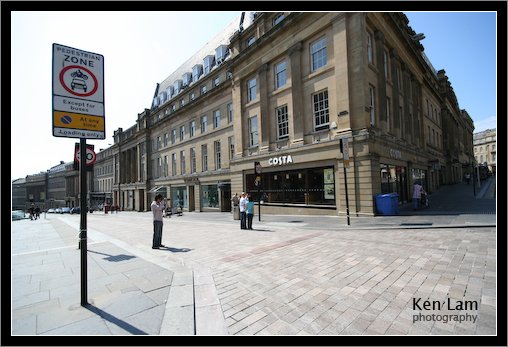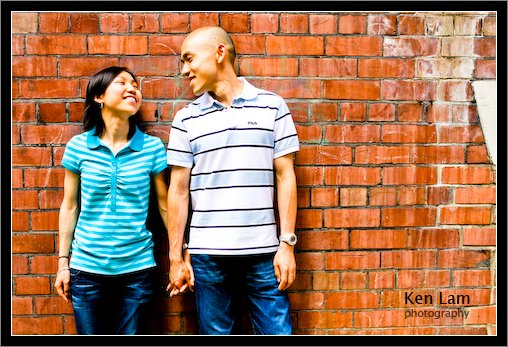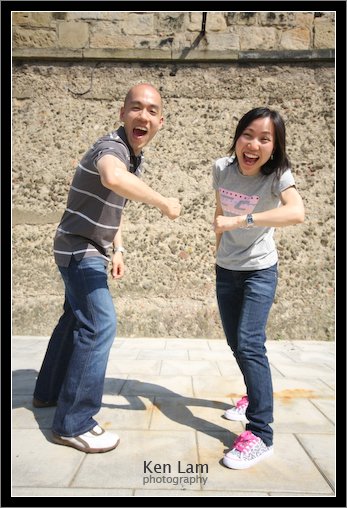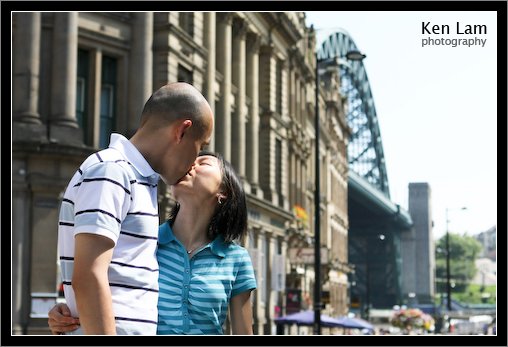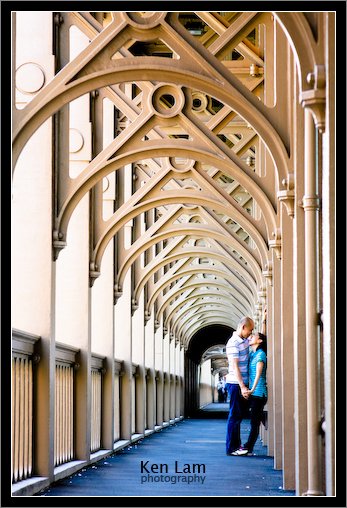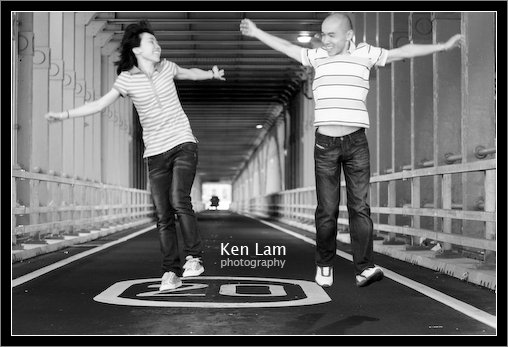 This shot was taken on the Bus Lane (only for bus). We had to wait when no buses passed by. Dangerous shots!!! Jump! Jump! Jump!!