After 10 months into my 2008 assignments, I finally found the time to upload my latest wedding portfolio onto the new home page.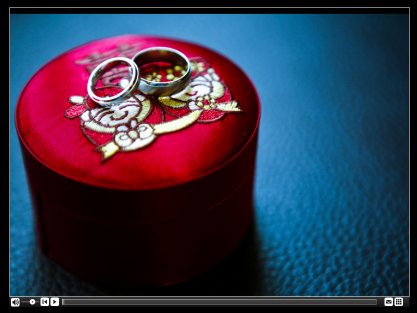 These are photographs taken this year. Having only done 3 advertisements this year, I am having 6 clients' backlogs! I guess it's good that I'm not twiddling my thumb not knowing what else to do on a quiet weekend.
This year, I am so fortunate to meet clients with wonderful personalities, but most importantly there is one commonality amongst most of them*; they say: "We want someone to freeze all these moments (at our wedding). These are not just ordinary photographs, these are photographs to last a lifetime". So I want to say thank you to you all for giving me this opportunity to witness and capture one of your most important moments in life.
*I say "most" clients, as there was one bride who said "Ken, I chose you because you took good pictures of Jimmy Choo shoes!" (!)
  That's the most unusual reason I have heard.  This will go down in history.
Anyway, I hope you enjoy my new portfolio. Please send me some feedback.