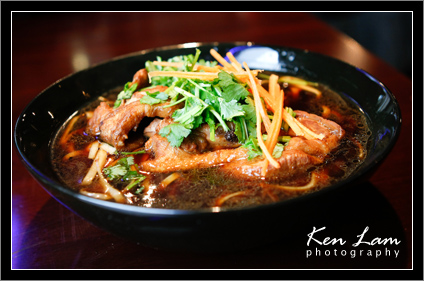 NUDO Noodle Bar – "NU MSG, DO Healthy Food"
When I stepped into Nudo, the Noodle Bar, the first time when the restaurant opened, I felt a sense of "déjà vu".  It was because I was looking at the photographs that I have taken for Nudo before its opening, and when I was told that these photographs would eventually be blown up as canvases and put onto Nudo's walls, I could only visualise it in my mind.
To see it with my own eyes was a different experience. The idea of the photoshoot session for Nudo is simple: to show people enjoying food.  No matter in wedding, events or people photography, my aim is to show life & emotions in pictures, and especially to be able to capture the happiness of the moment.  Having the simple luxury of being able to eat, and more – to eat good food is a happiness on its own.
I came up with my own rendition of what Nudo could stand for, and I summarised it in short to mean "No MSG (flavour enhancer), does healthy food".  In actual fact, I was told that the name Nudo is a play on how the original word "Noodle" sounds like.
As for the food, it is really what it says it is: delicious & nutritious, short waiting time, and reasonable pricing.  In short, once you have made your first visit, you will want to come back for more!
Thank you to the management of Nudo for placing their trust in me for doing this photoshoot.  These are the photographs below that got blown up into canvases within the restaurant (and some that didn't quite make it to the wall of fame…)