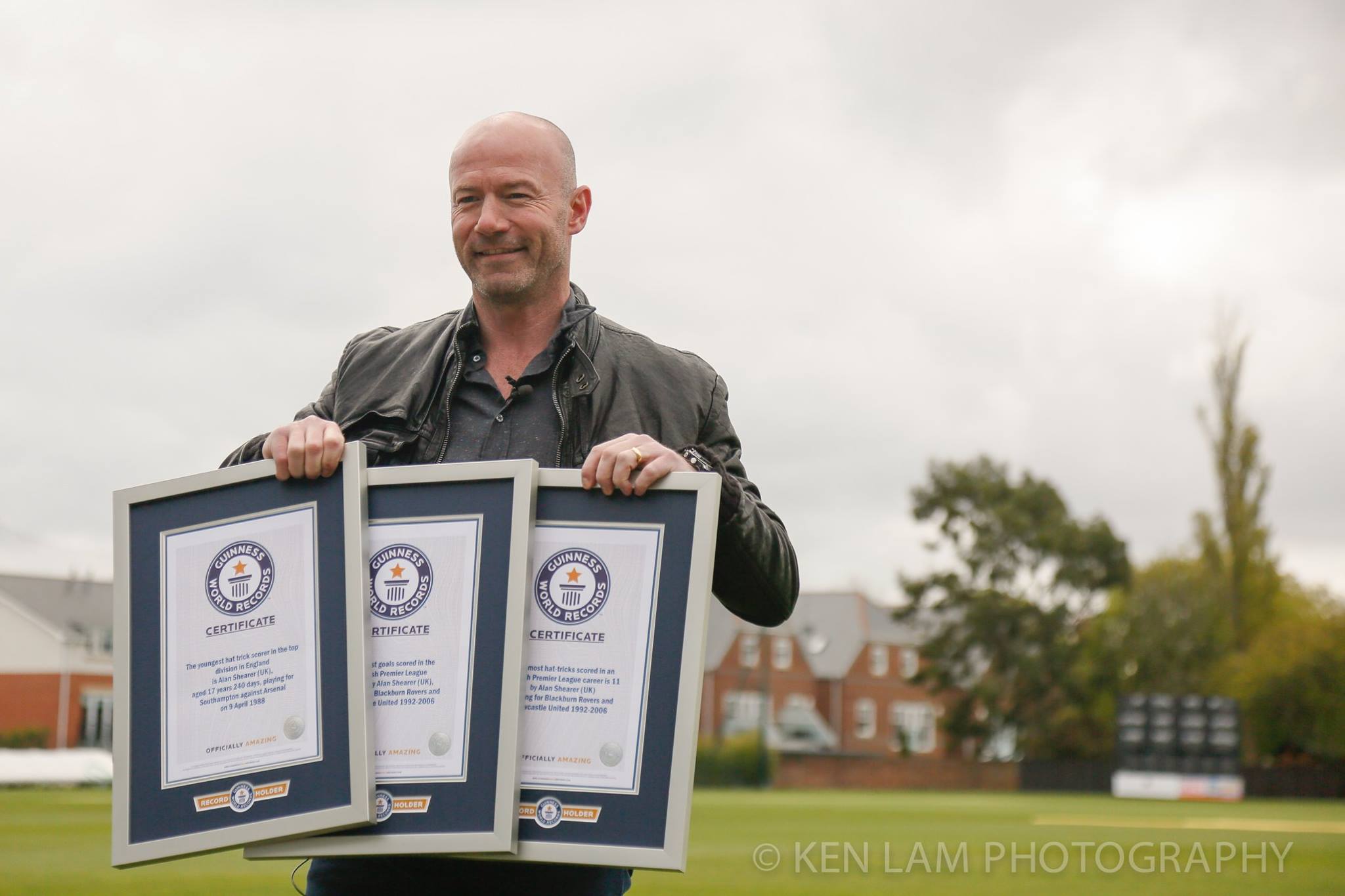 Football Legend Alan Shearer & Newcastle School for Boys sets Guinness World Record!
I was very excited to be the photographer at this The Guinness World Record event for The Most Selfies Taken in 3 minutes!
Pupils from Newcastle School for Boys and former England football star Alan Shearer took part in the event on the day.  It was a fun day to be had by all, an opportunity to break a world record and also to raise awareness for The Alan Shearer Foundation: a charity dedicated to helping families coping with disabilities.
Alan Shearer is from Newcastle, and used to play for Newcastle United Football Club.  Being a football fan, I have watched Alan as a commentator on BBC Match of The Day (a tv programme which highlights and analyses the football games in the Premier League), so it was great to meet him in person!
On the day, a group of school children aged 3-18 years old lined up at South North Cricket Club in Gosforth while Alan prepared to take the selfies on an iPhone.
The rules for this title state that the photographer's face must be fully visible in all snaps and have a different additional person in each one.
In the end, the school and Alan managed to break the world record at their final attempt, with 134 selfies taken in 3 minutes.
Here are some of my favourites from the day, and also a selfie of myself with Alan 🙂
The achievement has also been recorded on the Guinness World Records website below:
http://www.guinnessworldrecords.com/news/2017/4/football-legend-alan-shearer-teams-up-with-newcastle-school-kids-to-attempt-selfi-470348