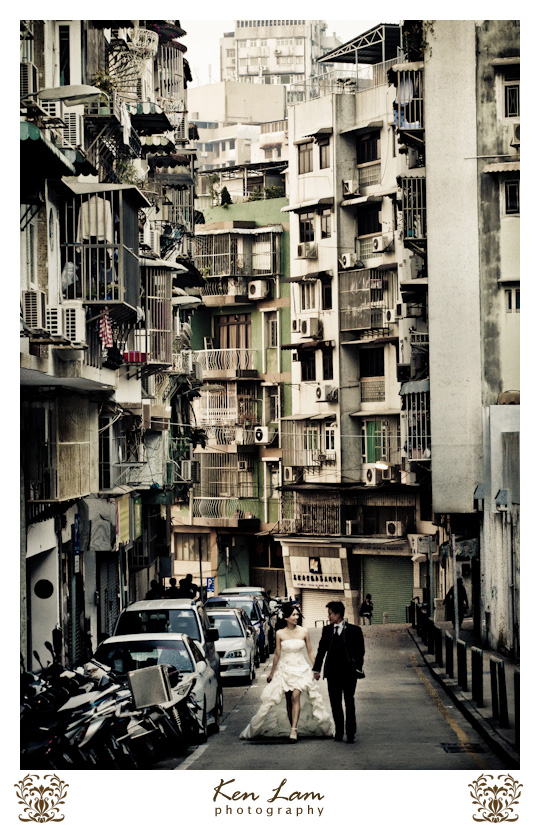 Kelly & Chi – Pre-wedding Photography in Macau
While I was in Hong Kong last month,  I had an opportunity to go to Macau for a pre-wedding shoot.  Apart from Hong Kong, I believe that this is another exciting location for photographs as I always wanted to do more shoots in Asia. Kelly is a good friend of mine and she was also one of the bridesmaids in my wedding. When she asked me to do the pre-wedding shoot for her and Chi, I am excited and I feel honoured to be part of their wedding journey.  I still remember the time Kelly, Candy , Elaine and I were going to sell "Flag Stamp" for one of the charity in Tai Po. I was still under age and I had to be accompanied by Fiona, who is a YMCA social worker.  Time flies. Of course, we had other good memories together.
To be frank, I did not have much time to do any research before I went to Macau. I know that those little streets and Churches might be the elements I looked for. As usual, I photographed with what I see on the day. The challenge was actually the crowd as there were lots of tourist and it was also the first time I did a shoot in Macau.  Overall, the light was great on the day.  99% of the photographs were shot with natural light. Here are the photographs.
Assistant: Victor Lam
Make up: Clara Ha