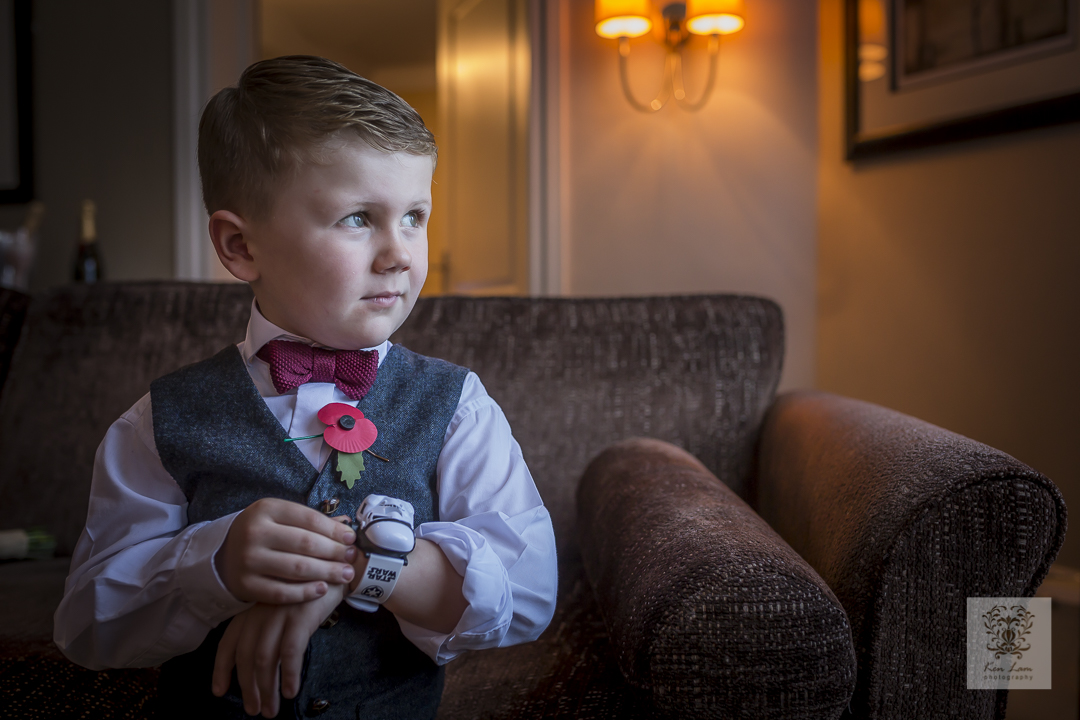 The Page Boy at a Wedding at Rockliffe Hall
I was delighted when Leigh, the bride asked if I could be her wedding photographer at her wedding at Rockliffe Hall.
I am incredibly touched when a bride, groom or people around me tell me that they like my work.  These are Leigh's lovely words in her first e-mail:
"I was very impressed by your work and have been researching other photographers and your work has definitely stood out for my partner and I."
I personally believe that when a bride finds me (through my website), and if the way I capture my photographs can resonate with her, I believe that we have already have something in common.  It is a lovely feeling when the couple know that they have found their photographer, and that the photographer has found the couple.
Anyway, as I am working on the photographs, I could not help but smile when I look back at this set of images from the wedding at Rockliffe Hall.
This is shortly after Leigh, the bride has given the Page Boy a gift – an ultra-cool StormTrooper watch! Soon after posing for the photo, he was trying to work out how the buttons work!