Asian Food at its Best – Little Saigon, Newcastle
I have always wanted to be a Food Reviewer.  I always envy people with that job – to be able to eat for work… it's not fair!  So this time, when Ken was asked to do the photography of the newly opened Asian Vietnamese restaurant – Little Saigon at Bigg Market, in Newcastle, I was thrilled and excited to be able to write my own short review about the restaurant, to go with the photographs taken.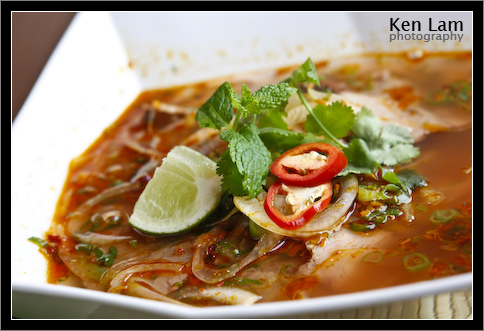 We went into Little Saigon on a rainy day, it was midday when we were asked to do the photoshoot because the restaurant was less busy.  Outside the weather was dark and gloomy and Ken was not sure if he could get enough natural light.  He wanted to avoid using LitePanel as he loves photographing with available (natural) light.
Already regular customers at Little Saigon for their lunch menu, this time our culinary experience was quite different!  As we were setting up our equipment, one by one, the dishes came out at an astonishing speed but carefully prepared and beautifully presented.  Soon the table was full of food.  I could feel my saliva going as the wonderful fusion of coriander (my favourite herb in the world), mint, charcoal, beef filled the air, and the striking colours of the food caught my eyes.  The generous restaurant owner said to me "We will all eat these after the photoshoot".
Still in awe admiring the food, I was awaken from numbness by Ken's voice in the background "Ling pass me the L lens!" .  He continued assertively "Ling, you can't eat the food.  You can't drink the coffee.  We are working!"  I then realised that I was there as his assistant!  I wasn't sure if he was slightly annoyed with me, but after he went on shooting 2 more dishes, he whispered "I can't wait to finish this photoshoot so that I can bl**dy eat these!" 😀
My verdict for the restaurant?  Well, a Vietnamese restaurant is what Newcastle has been missing.  Even better, Little Saigon serves healthy, non-greasy, feel-good food.  What more can I say, Little Saigon is definitely here to stay!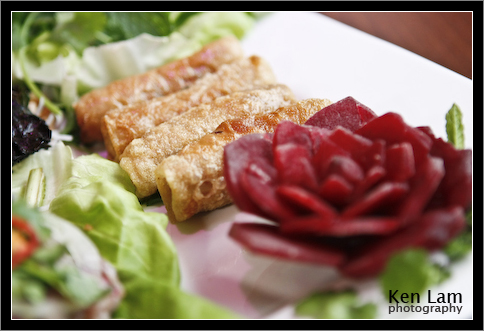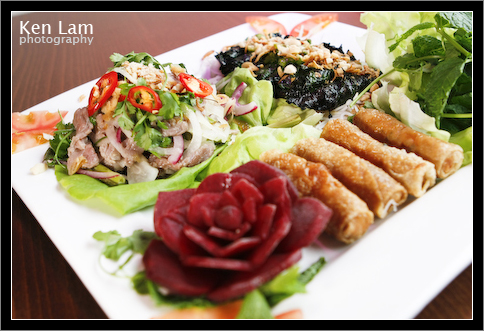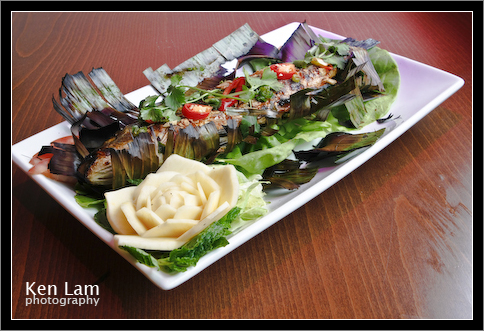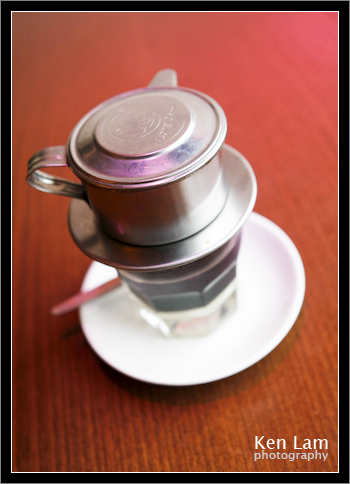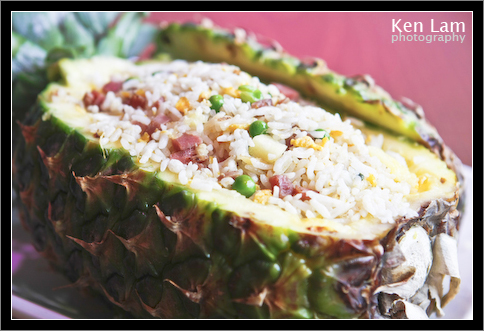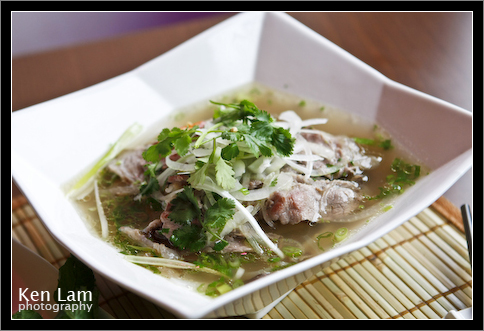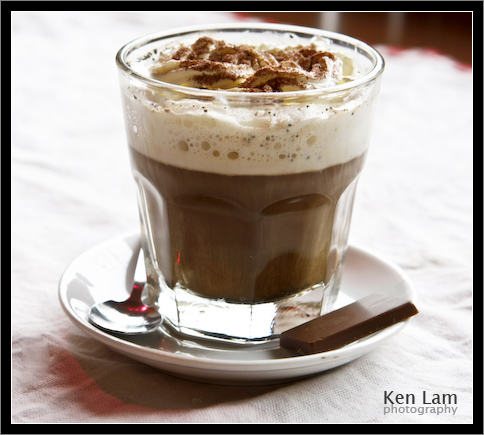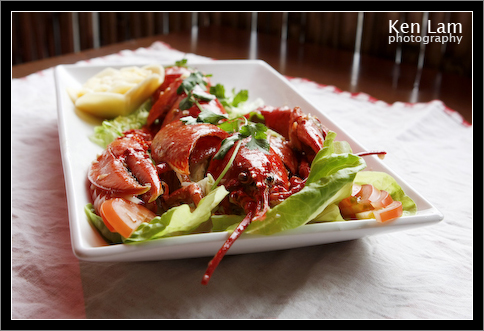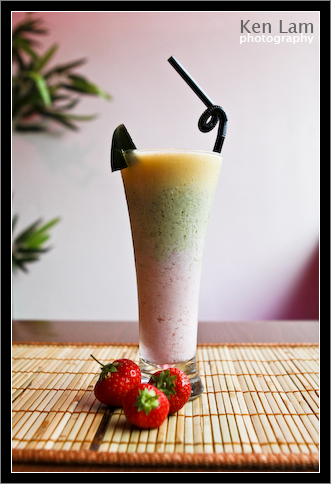 This smoothie is not on the menu – it is made out of banana, kiwi and strawberry.  If you want to order, you need to ask for Andy's Special Rainbow Smoothie – because it's made by Andy (the very nice & friendly bloke who works there). 🙂