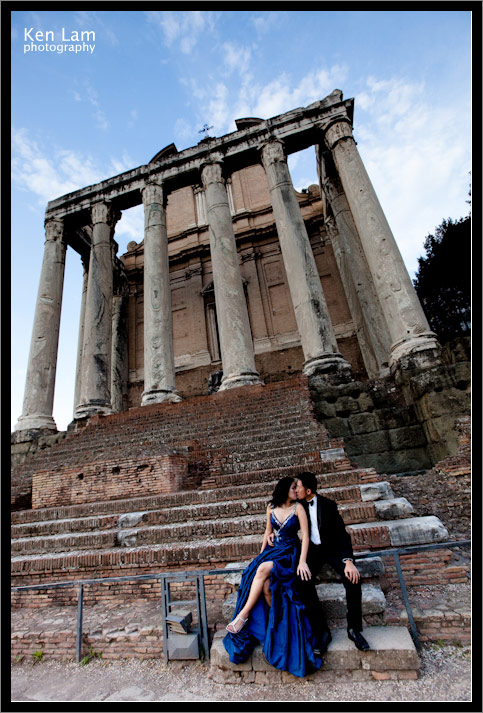 Eunice & Andrew – Pre-wedding Photoshoot in Rome, Italy
After my photoshoot in Paris, my next stop was Rome.  Like Paris, Rome is one of the visited cities in the world because of its timeless beauty, unique culture and rich history.  Therefore, it is not surprising that Eunice & Andrew from Singapore could not make up their minds about which city to go for their pre-wedding (engagement) photoshoot.  After some serious consideration they eventually decided on having their photoshoot at BOTH cities!  Having to fly approximately 16 hours from the other end of the world, they want to make the most use of their time to capture their memories here.
Eunice & Andrew found me over the internet.  Andrew being an ardent photographer himself (his camera kit is pretty impressive!) was left with the task of picking their pre-wedding photographer for these 2 places.  Andrew told me that he picked several European photographers including myself for the photoshoot.  In the end, I was "the chosen one".  Thank you Andrew and Eunice for placing your trust in me.  I hope you like these photographs.
Eunice's bubbly personality shines through in this photograph.

Joining in an Italian strike!