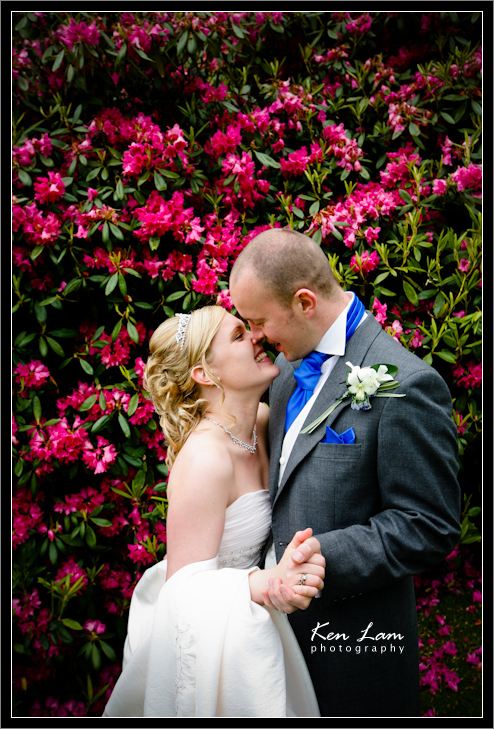 Alicen & James – Wedding at Egerton House Hotel
Alicen & James' wedding was held at Egerton House Hotel.  Alicen & James both have lovely families and caring friends.  I still remember on the day James' dad who is also a photography enthusiast was asking me questions about my equipments.  I like his spirit of a never-ending learning journey in life.  He was not shy to ask me questions and was quite eager to help me out at the wedding!

Alicen & James' families and friends were so relaxed that we felt more like attending our close friends' wedding, instead of a client's wedding.  They were all so natural in front of the camera.  No tension at all 🙂   Maybe it is the nature of their daily work (Alicen & James are both doctors) which made them all so calm and relaxed.  There are many couples who asked how can we look natural.  I believe that one of the key is to let it go and be yourself.  This is a good method to get good photographs from your photographer.

Barry. Alicen's dad is so caring.  He made breakfast for the family in the morning.

Ann, Alicen's mum is very organised.  Thank you very much for arranging the accomodation and putting your trust on us.  I enjoyed every moment in this wedding.

Beautiful Alicen.

Love these vintage wedding cars.

Very striking umbrellas.  The Groomsmen did a great job on the day.

I love the guestbook as well.  Simple, elegant and beautiful.

The Best Man's speech was hilarious.

The First Dance as husband and wife.

A touching moment: Father-and-daughter's dance.
If you want to keep up to date with Ken Lam's work, please support Ken by joining his facebook page.