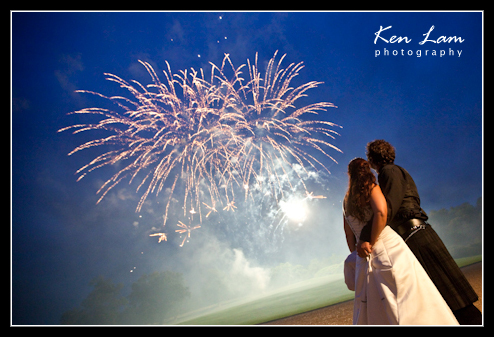 Caroline & Andrew – Wedding at Dundas Castle, Scotland
Two months after finishing the pre-wedding for Caroline and Andrew in Edinburgh, it was great to see them again in August.  This time it was their wedding day held at one of the most beautiful and historic castles in Scotland, that is Dundas Castle.  This castle is not open to public.  According to the owner, the castle is available only for exclusive hire and can be booked for a wide variety of events – weddings, conferences, business meetings and so on.  I feel very privileged to be part of the wedding.  I still remember the first time I drove into the castle, I felt like I was entering into a fairytale land which no one else was allowed to go there.  It was so unique and mysterious even the GPS navigation system could not locate it probably.
The wedding was planned perfectly by Wendy,the wedding planner from Utopia Scotland, Andrew and Caroline.  Starting from all the little details to the wedding decoration.  Everything was perfect.  Well done guys.  Going back to the wedding, it was a bit cloudy in the morning.  For me who love to shoot with available light , it was a big challenge.  Thank God, at least it didn't rain.  Anyway, it took me sometime to find the best place to capture the moments.  By shooting with Canon 5DMK II, it was a great help as well.
Since Caroline and Andrew stayed in different rooms, and the castle is massive, I had to run between two places to capture photographs for them.  I sweated quite a lot but it was well worth it after seeing the images.  Although, it was a long day but I really enjoyed it myself.  Andrew and Caroline, thank you so much for having me.   Below are the images.

Such a huge castle.

Caroline's beautiful wedding dress with nice details.

The beautiful Caroline.

The page boys dressed up with the traditional Scottish kilts. Very smart!!

Love the beautiful natural light shinning through the colourful window.

The wedding ceremony began after the Castle guard rang the bell.

A touching moment.

"I do".

Husband and wife.

A funny moment.

My favourite shot of the day.

Speech by Andrew.  Very touching indeed. It almost made Caroline cry again.

The Best Man Speech.

The first dance as husband and wife.
Another highlight of the day was the fireworks, it was arranged as a surprise by Caroline and Andrew.  Thank you very much once again, I really had an unforgettable day with you all.