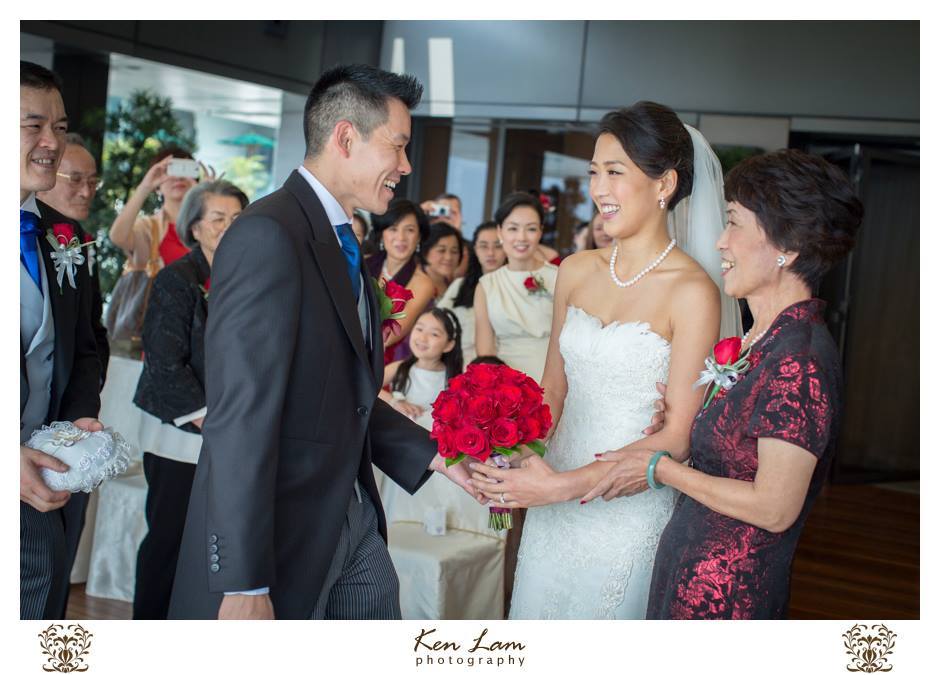 Wedding at The Peninsula Hotel, Hong Kong – Fiona & Mo
It is my honour to be able to do the wedding for Mo and Fiona 2 weeks ago. A few days before the wedding day, I met up with Fiona & Mo at The Peninsula, I was impressed by the beautiful, grand, yet classic decor  of the hotel.  A fusion of East meets West ambience.  The live String Quartet playing western music, to a full-house of audience, enjoying a leisurely Afternoon Tea at the lounge.  I felt like I was back in England, until the audience of most Chinese people made me realise that I was in Hong Kong.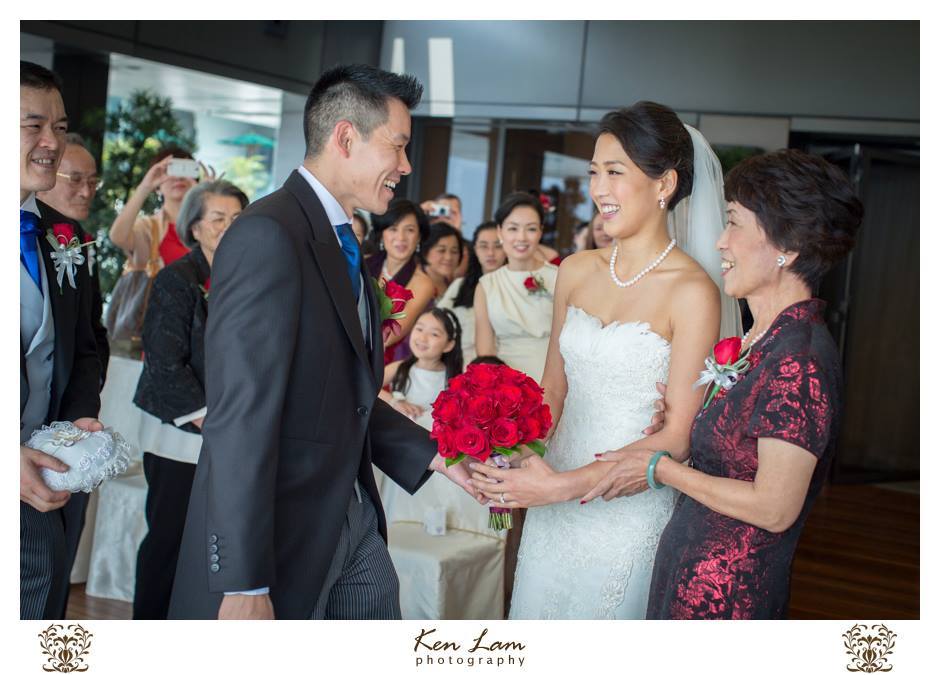 On the wedding day itself, we started early with the traditional "games" where the groom, Mo, with the support of an entourage of groomsmen, tries to win the hand of the bride by having to pass a number of challenges.  Eventually they passed, and they begin the Chinese Tea Ceremony, serving tea to their parents and elderly & married relatives.  This was followed by the civil ceremony.  It was such a heart-warming wedding with a lot of laughter and tears. Mo & Fiona's wedding guests have flown in from all over the world to attend this beautiful wedding.
This slideshow was made on the same day of the wedding and shown on the projector screen during the evening reception.  I hope you enjoy watching this as much as I enjoyed photographing these moments for this lovely couple.  The next day after the wedding, I received this message from Mo & Fiona.
—-Testimonial—-
Hi Ken,
We just wanted to say a huge thank you for all the hard work that you have put into our wedding. We really appreciate all your efforts before the wedding and also on the day. You all worked very hard indeed and it was a long day for you all, especially Calvin who was there till late.
We also wanted to say how impressed we were with your photographs and the slideshow. All our friends thought they were brilliant too. You and your whole team were such an absolute pleasure to work with and we will definitely be recommending you services to anyone who needs a photographer.
Thanks again Ken, you are amazing and we are so so pleased you did our wedding. We really are.