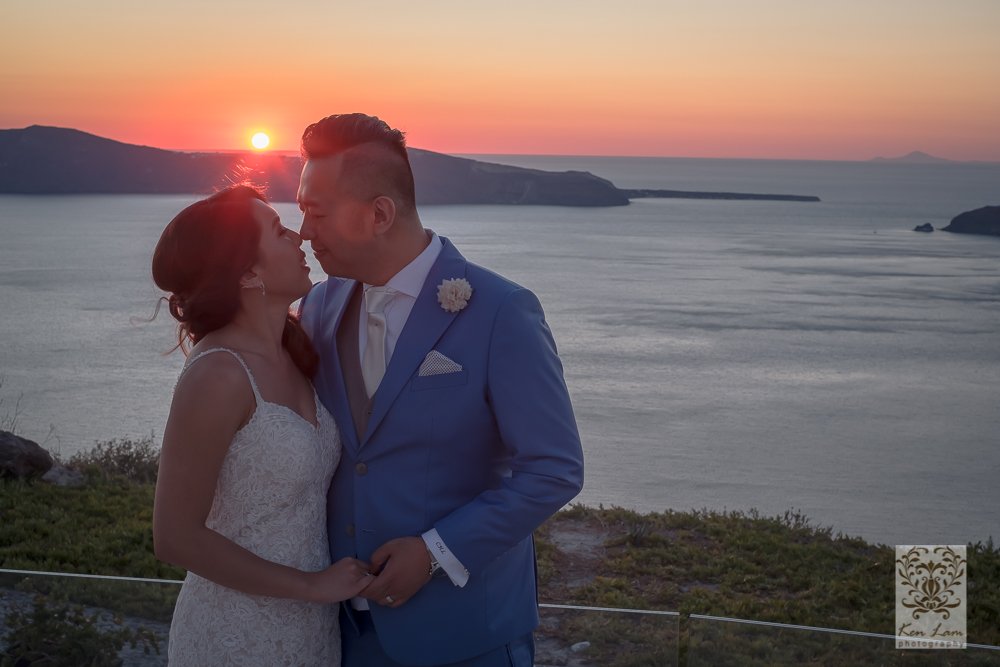 Santorini Wedding Photography, Greece – Love Actually
Santorini Wedding
I feel very privileged to be the Santorini wedding photographer of Trelisa and Chi's wedding.  I got to know Trelisa and Chi after being the wedding photographer for Stella and Tommy's wedding at their wedding at Rushton Hall.
It is hard not to feel joy from looking at these photographs.  Trelisa and Chi's wedding photographs exude so much HAPPINESS and LOVE.  Wedding images such as these bring about such emotions, because of the connection between the couple: the love they have for each other, and the love their families and friends have for them.
What I love about this Santorini Wedding? What I like about Le Ciel, Santorini?
The wedding was set at Le Ciel, an open air terrace that features the magnificent panoramic views of the Santorini volcanoes.  It was an absolutely breathtaking scene to take in.
I especially liked the wedding favours that Trelisa and Chi have chosen for the guests: "little suitcases".  Maybe they represent the travels that the guests did, as they travelled from all over the world to attend the wedding.
Perhaps these favours represent Trelisa and Chi, the adventurous couple who love travelling the world, together?  Or both.
The wedding day was completed by the view of a magical sunset at the terrace, an attraction that Santorini is well known for.
Here are some of my favourite wedding images from the day.
Congratulations Trelisa and Chi!  Let's all raise a glass to Mr and Mrs Lau!