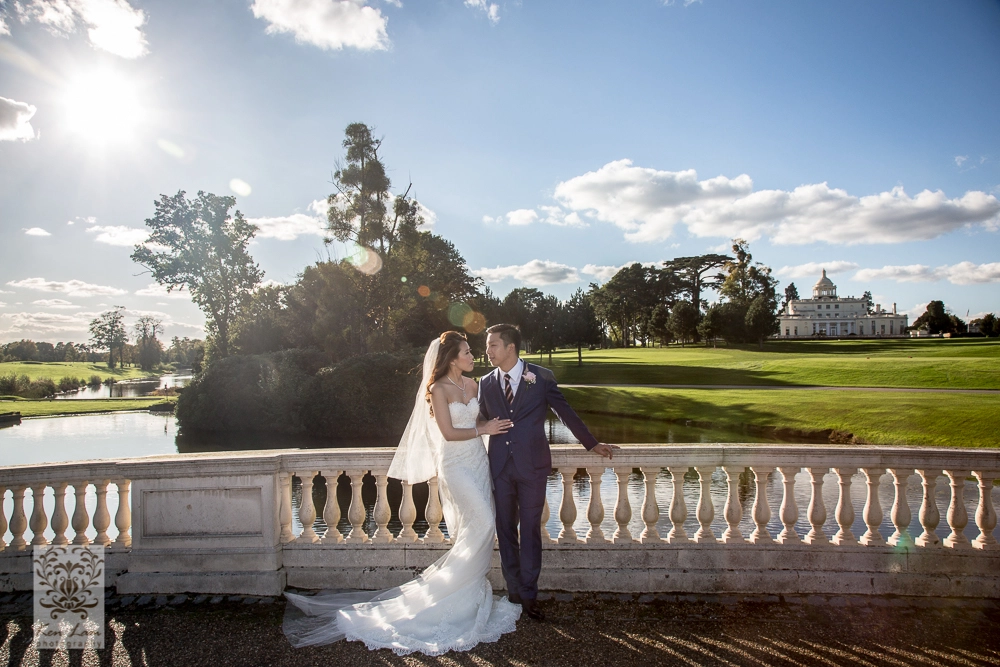 Stoke Park Wedding Photography, Buckinghamshire London
Stoke Park Wedding
What an amazing, romantic and glamorous Stoke Park wedding all rolled into one! Stoke Park in Buckinghamshire is a stunning wedding venue set in one of the most beautiful locations in England and was a perfect setting for Audrey and Yu Meng's Spring wedding.
I was really pleased when Audrey asked me to be her wedding photographer for her wedding in London.  I have known Audrey when I was the wedding photographer for her sister Joanne's wedding at the Magellan Sutera Harbour Resort in Kota Kinabalu, situated in the East Peninsula of Malaysia, in a state called Sabah.  The wedding was 10 years but I will never forget how amazing the sunset was at that part of the world, and the warmth of the people of Malaysia.  It is a wonderful memory.
At Joanne's wedding, I got to know Joanne and Audrey's family.  In my memory, their mother was a lovely and humourous lady, so the prospect of meeting the family again was all the better.
The wedding day started off with a church ceremony, at the beautiful and grand Holy Trinity Brompton church in London.
Stunning Wedding Reception at Stoke Park
This was followed by a romantic wedding reception at Stoke Park, a stunning Palladian Mansion set within 300 acres of beautiful parkland, landscaped gardens and lakes.  Founded in 1908, Stoke Park has lend its beautiful rooms and backdrop to some well-known films such as Bridget Jones Diary, starring Hugh Grant and Renee Zellweger.  The movie scene which features Stoke Park can be seen here: www.youtube.com/watch?v=vLQ65Ske2TQ
Why Stoke Park is so exquisite?
Stoke Park was also featured in James Bond 007 films: Goldfinger and Tomorrow Never Dies.  More of Stoke Park's movie history can be read here: www.stokepark.com/history-and-movies/movie-history-at-stoke-park.html
The wedding day was just perfect!  Thank you Audrey, YuMeng and your families for having me on the day.  I wish you both a lifetime of happiness!  Here are some of my favourite wedding photographs taken from the wedding day.  I hope you like them too!
P.S.: The lovely people who have been following my photography work have commented on how I like to use mirrors, and shadows for my wedding photography.  In this set of wedding images, the "wedding dress" image, and the "couple at the bridge" photographs demonstrate the use of shadows which I really like. 🙂  Please feel free to let me know your thoughts on my wedding photography by e-mailing me at [email protected] or sending me a message on my Facebook page.  I would love to hear from you! Contact us