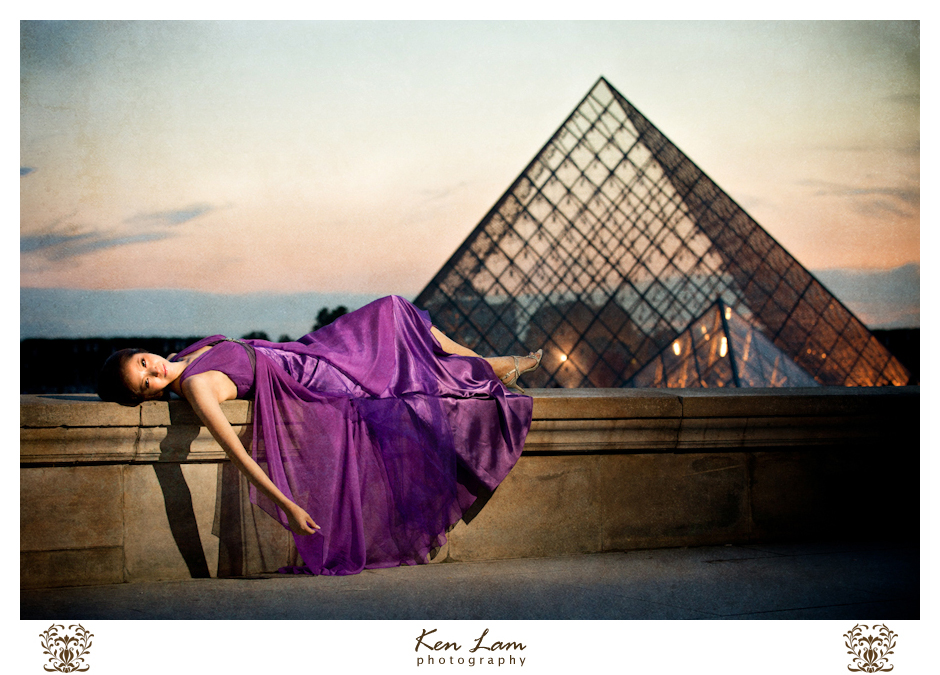 Paris Pre-wedding photography – Kristy & Martin – P
I sometimes hear my clients saying "Paris is not unique for photo shoots anymore".  However, I still love Paris even though I have been here for more than 30 times.  Paris is the most romantic city in the world, it was also the 1st place my wife and I travelled to when we started dating 🙂  The French people are straight-forward, direct and expressive. By looking at their architecture throughout the whole city, there is no question why they like to use art to express their emotions 🙂  I always tell my clients that it is not about the place we shoot or where we shoot. It is about how you enjoy the shooting process.  Never think about the final outcome during the photo-shoot.  Let yourself go, relax and enjoy every minute of it… then you will then get lots of surprises from your photographer.
When my clients fly all the way from Asia for pre-wedding shoot in Paris, of course, they always hope for the best weather.  However, it wasn't the case this time.  Here we came to Paris, and started the shoot under the heavy rain; but it did not bother this happy couple.  Martin and I had to go to buy an umbrella to continue shooting. We stopped at a coffee shop for a hot drink, and did some more shooting.  The sun came out for a while when we headed up to Montmartre.
Shooting outdoor with unpredictable weather was a big challenge for me on the day.  This is because I have to adapt to the weather and different lighting conditions.  I love challenges though 🙂 Without challenges, we wouldn't push ourselves for better work!
Here are my favourite shots of Kristy & Martin from our pre-wedding photoshoot in Paris.  I always try to make sure that every couple walks away with a photo that represents both of them – afterall, a picture says a thousands words.
Locations: Opera, Sacré Cœur, Lourve, Tour Eiffel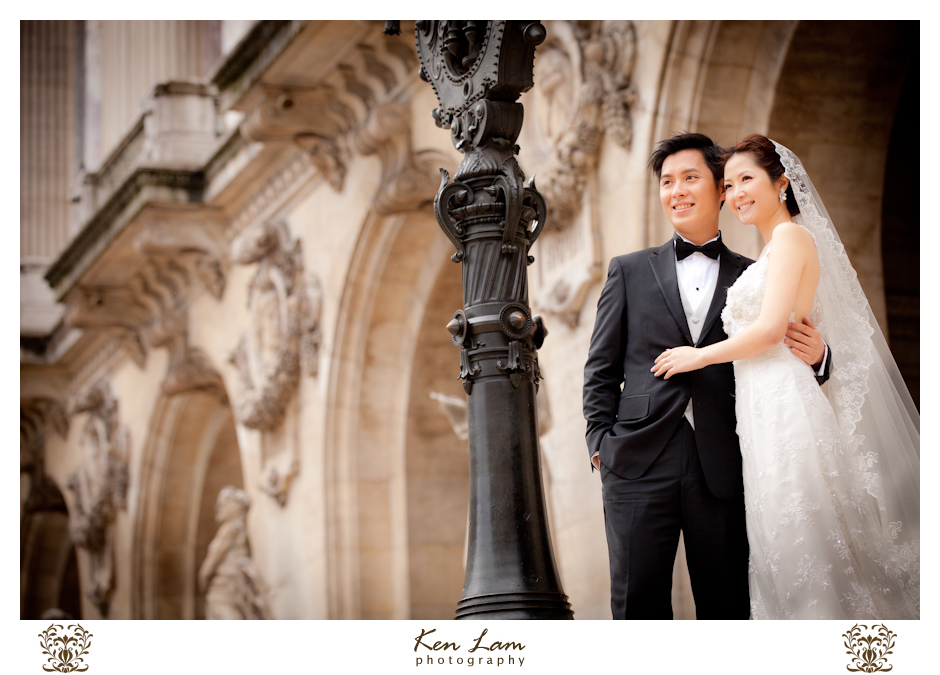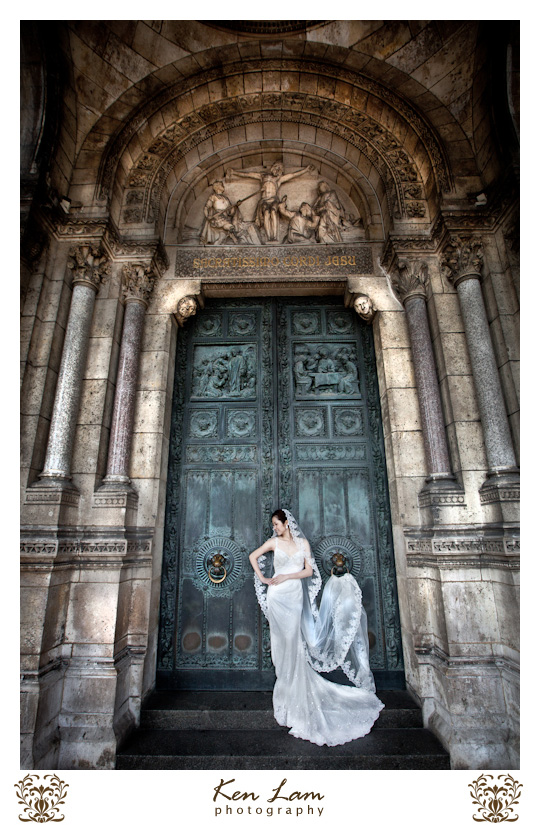 These photos were photographed with available lights only.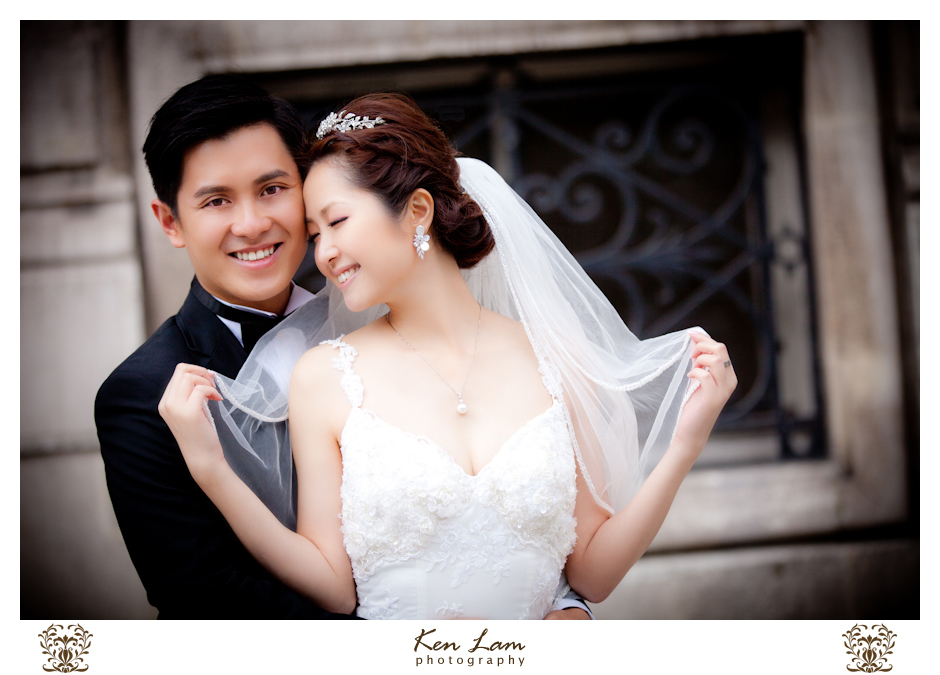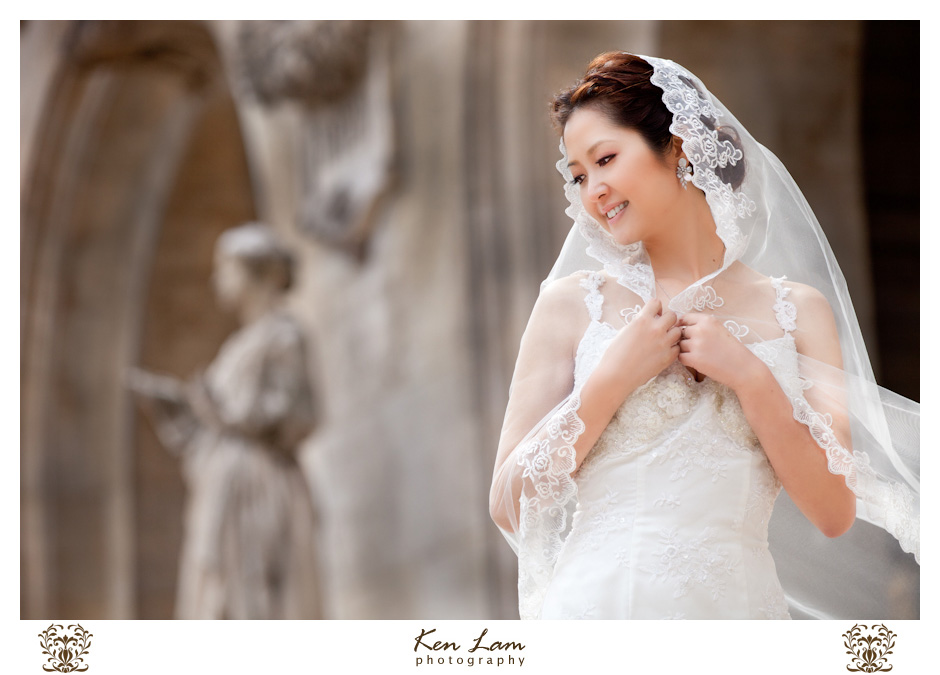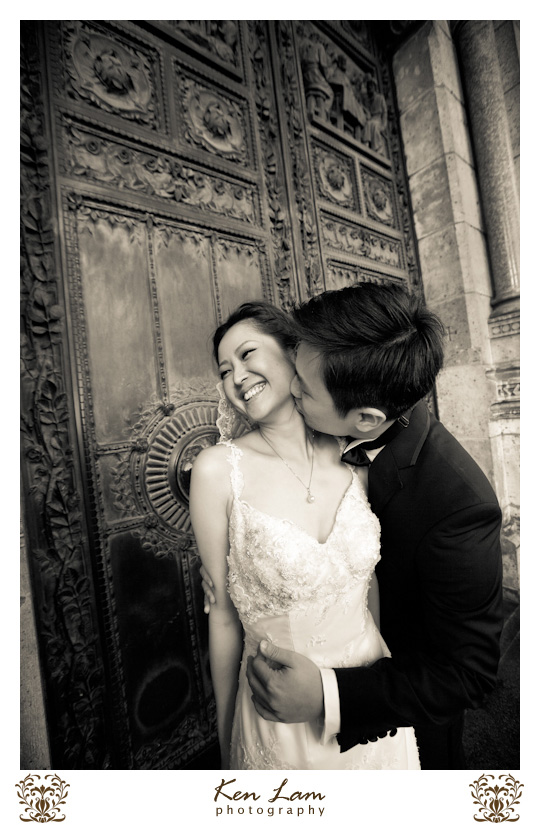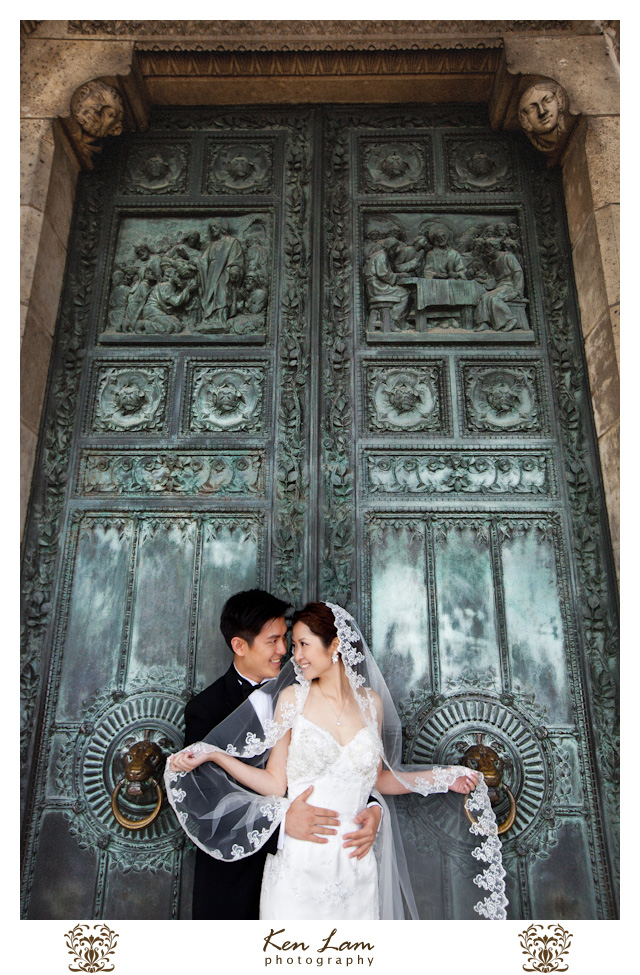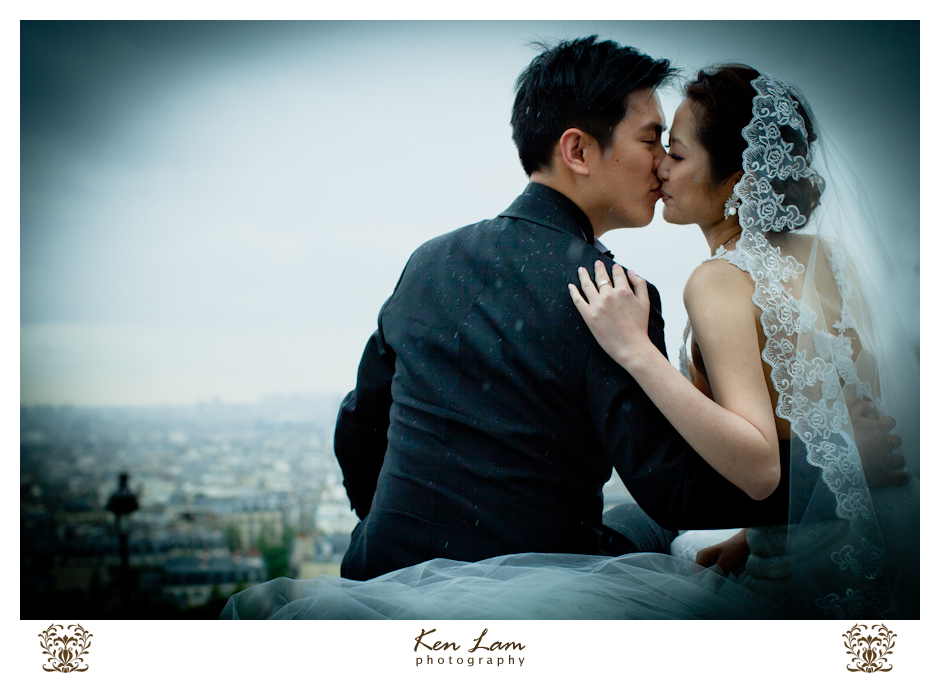 The rain started while we were doing this shoot.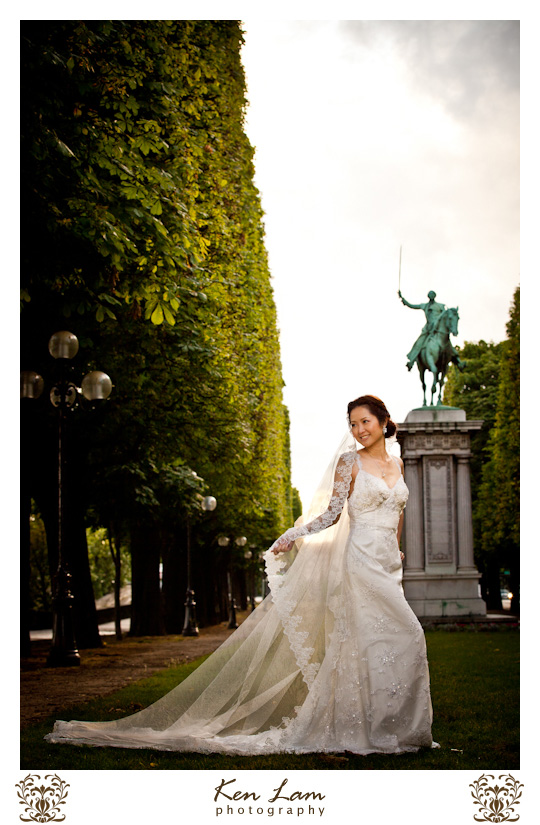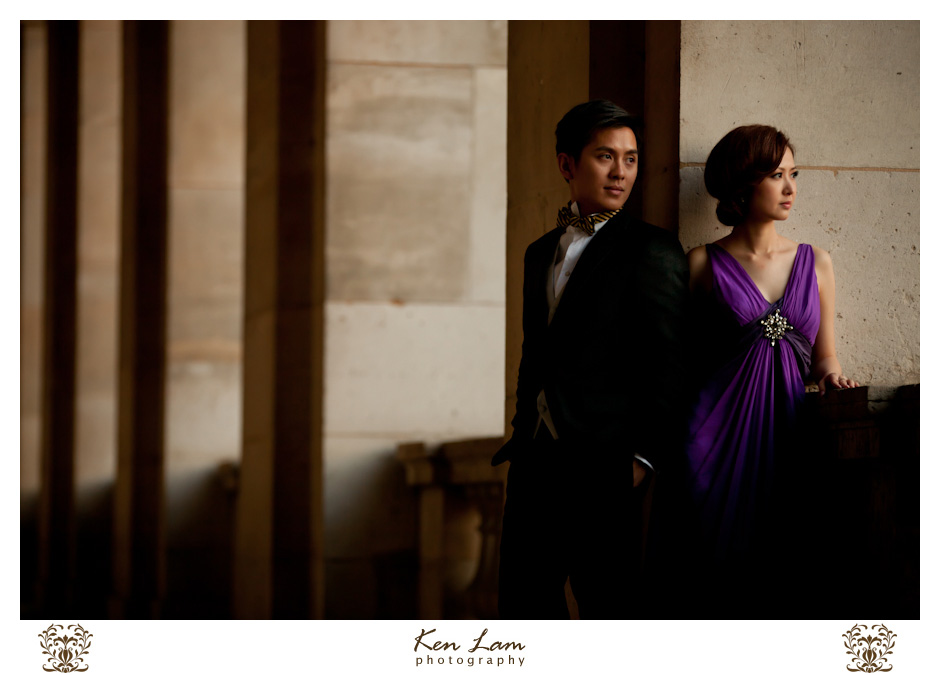 The above photograph was photographed with available light only, no reflector board was used. My focus was on their beautiful face.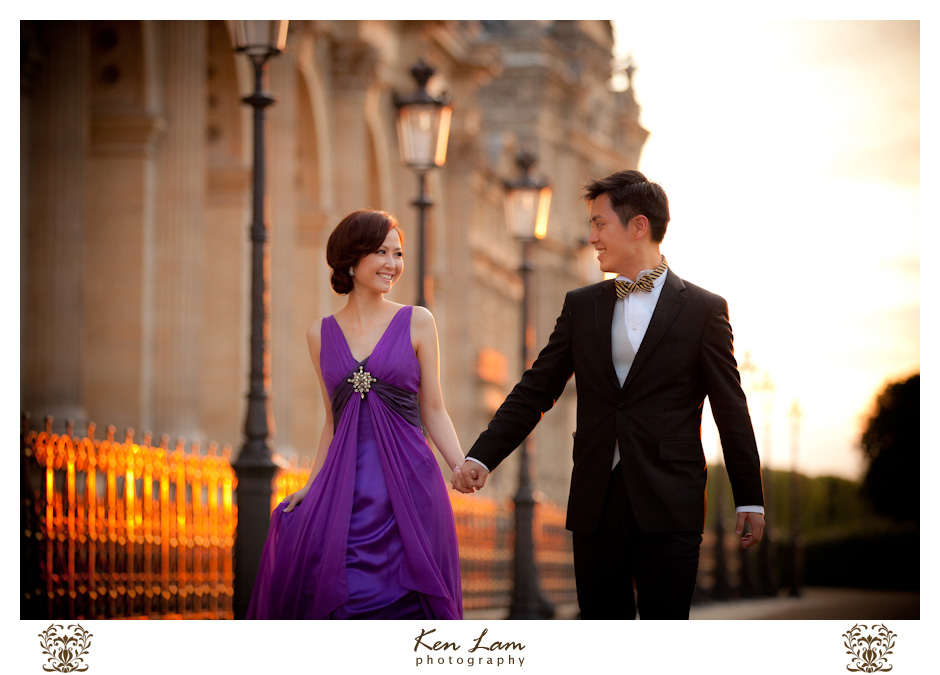 The Sun come out again and last for only 5 minutes. It gave us a very soft back lighting. 🙂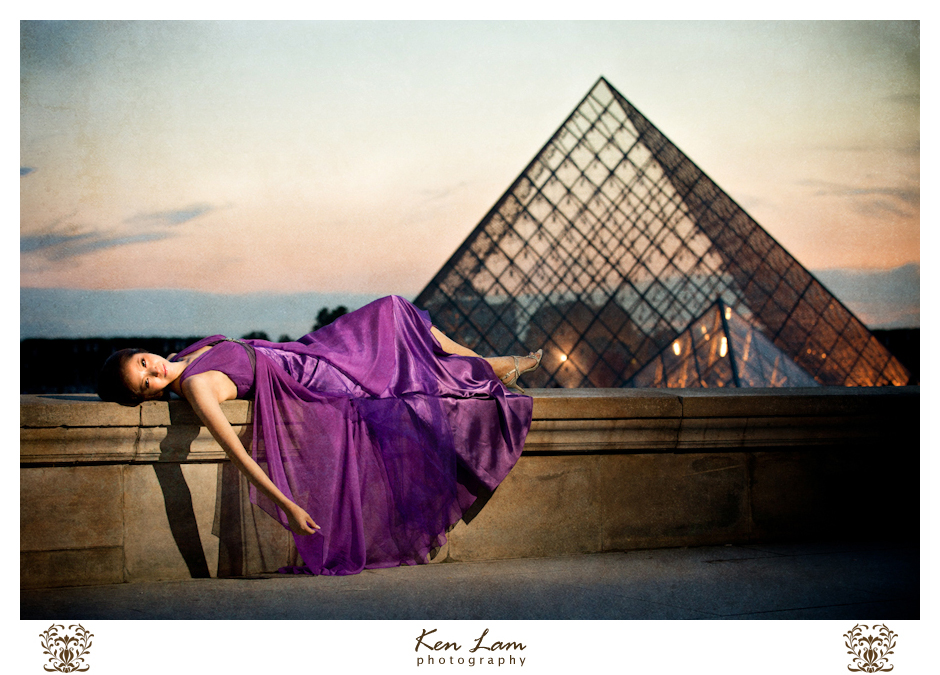 Sunset at dusk. One light was used. Guess where it was coming from?? This time, Martin was my assistant after the make up artist left. In most of overseas jobs, I do not bring along assistant because I want to keep things simple and the couple will be more relaxed as well.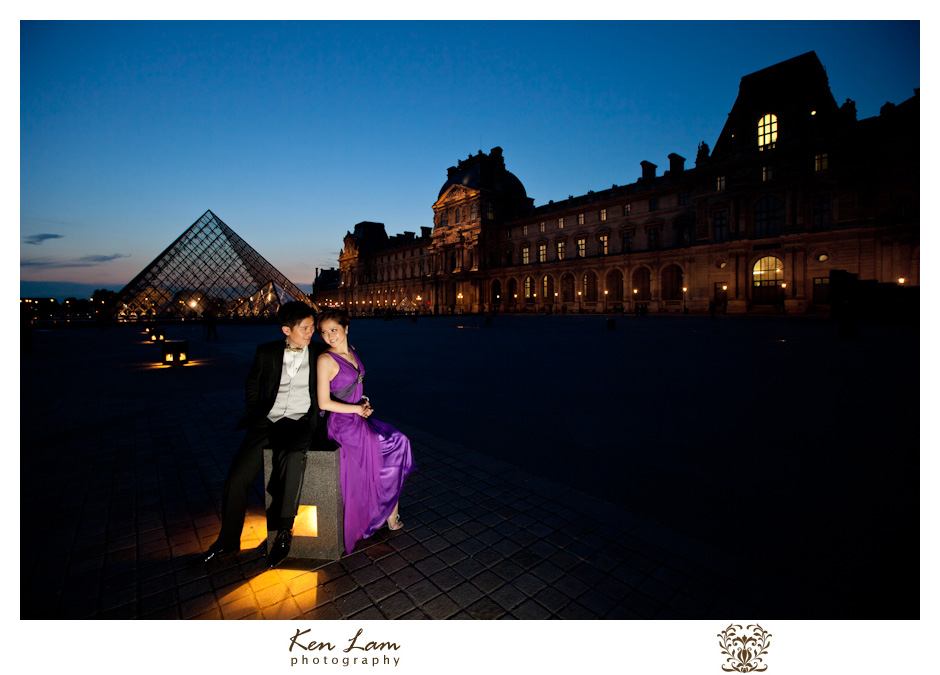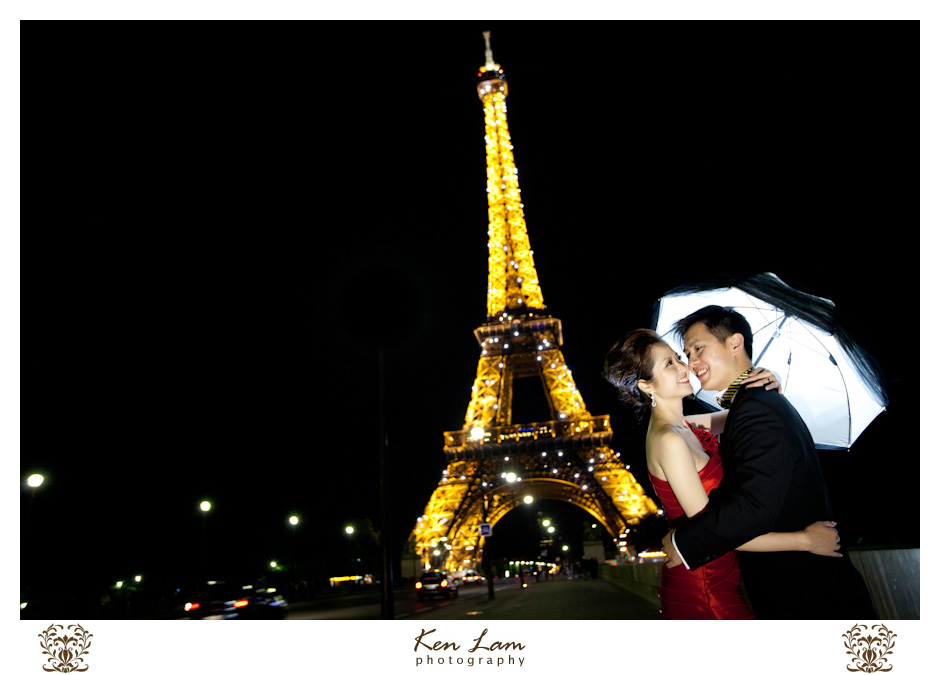 Video light and flash were used for the above photograph.