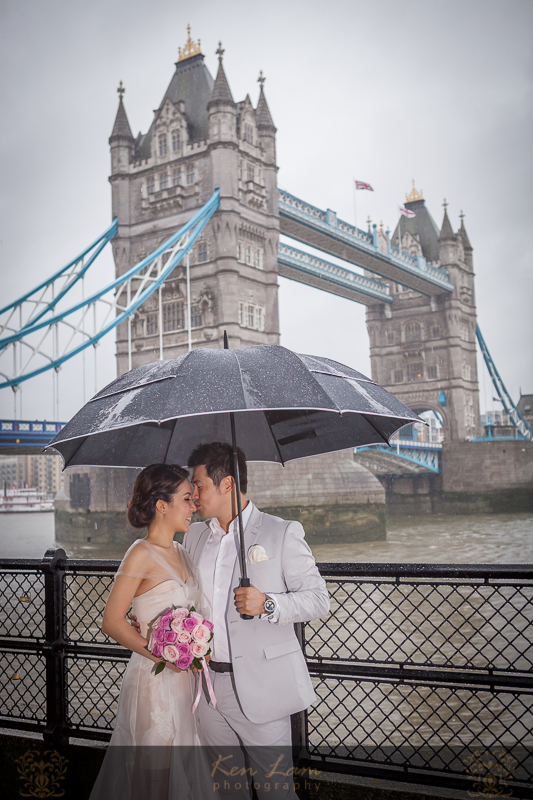 London Pre-wedding Photography on a Rainy Day – Bo & Keith
London Pre-wedding Photography
Since most of our couples book our London Pre-wedding photography coverage many months in advanced of the photo-shoot day, one of the most popular question we get is  'what if it rains on my wedding / pre-wedding (engagement) photoshoot'?
We say although there is no guarantee that the weather will stay dry, however we will have ways to work around it.  🙂
If it drizzles a little, we may suggest them to bring along an umbrella, or it is rains more heavily, we will go to an indoor location for some lovely indoor photography.  We have worked with many unexpected circumstances before, for example, there was once where a couple was unfortunately 'conned' into giving up their passports in Paris, or a couple who could not get to their destination due to snowstorm in Prague.  Thankfully all's well ends well and we managed to work around the situation and carried out a successful photo-shoot.
Now back to the photoshoot, the lovely couple Bo and Keith decided to have their pre-wedding photography in London.  Bo is originally from Thailand, Keith from Hong Kong, and they both met in London, and the rest, as they say, is history :).
Although there were some rain on the day, but it did not stop their high spirits and the thick, 'dramatic' looking clouds were a bonus to the photography.
Here of some of our favourites from the pre-wedding photo-shoot in London: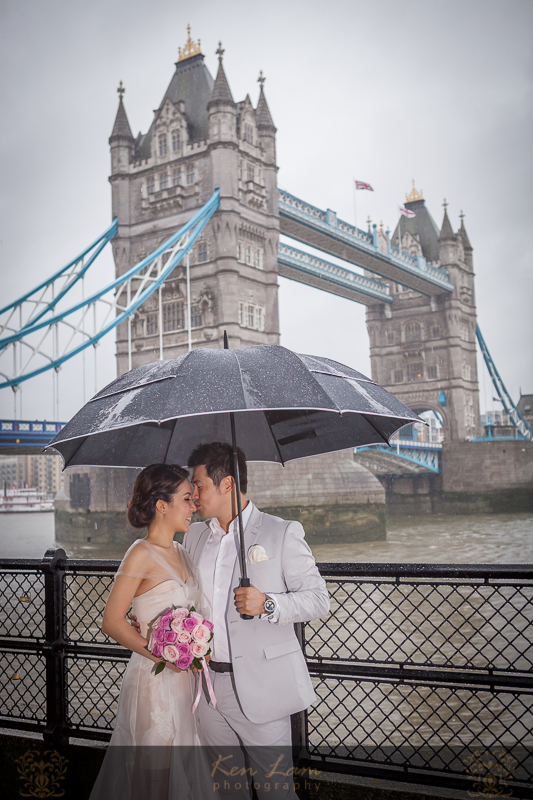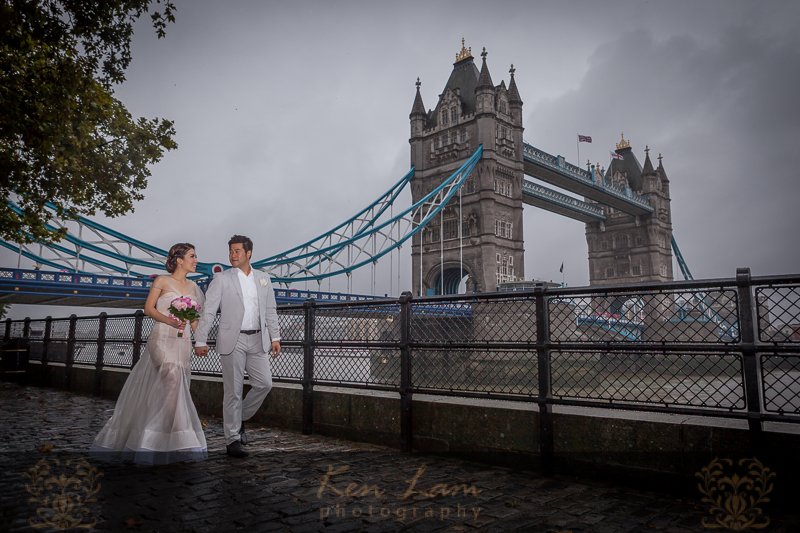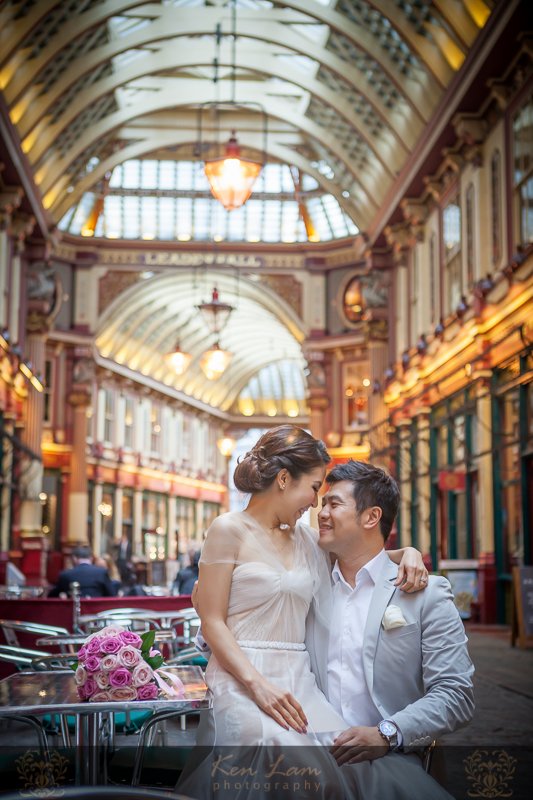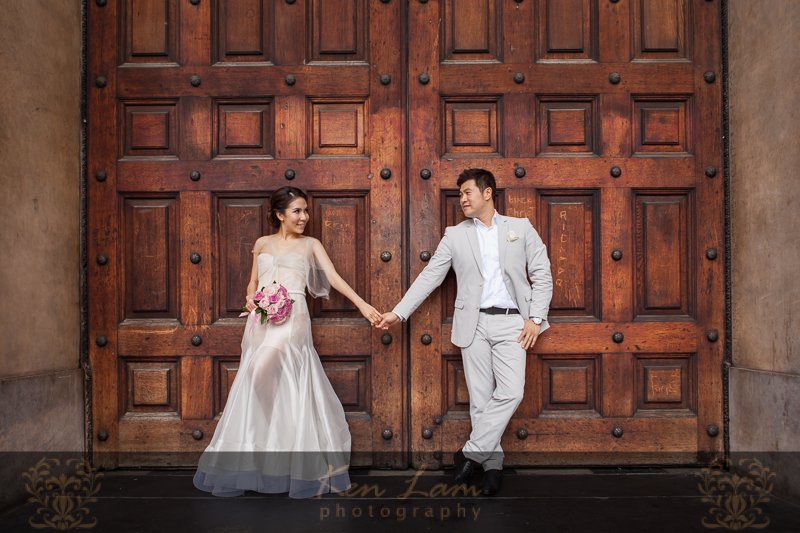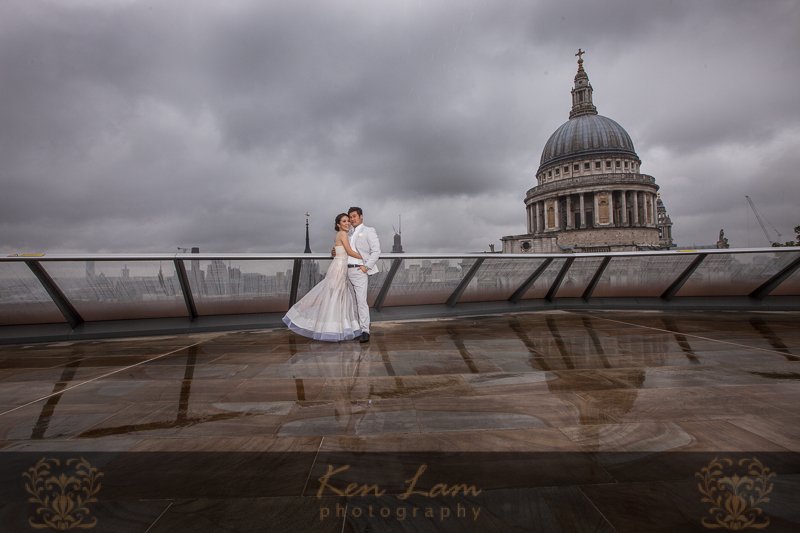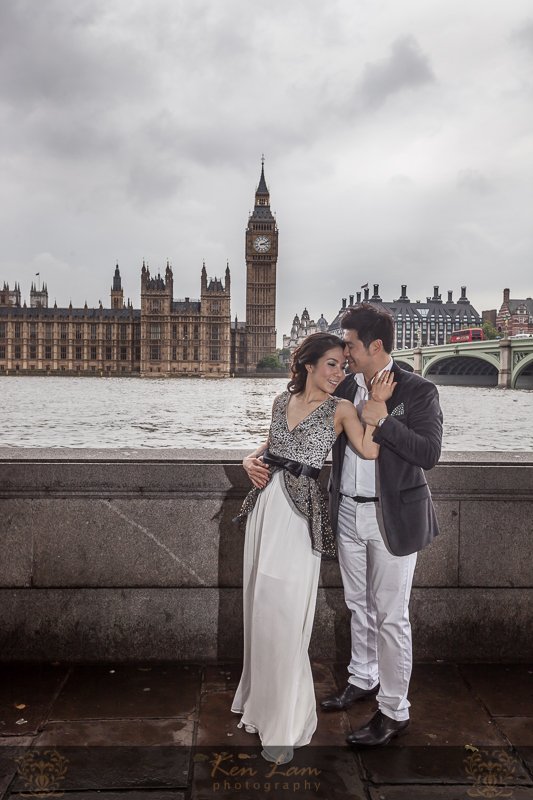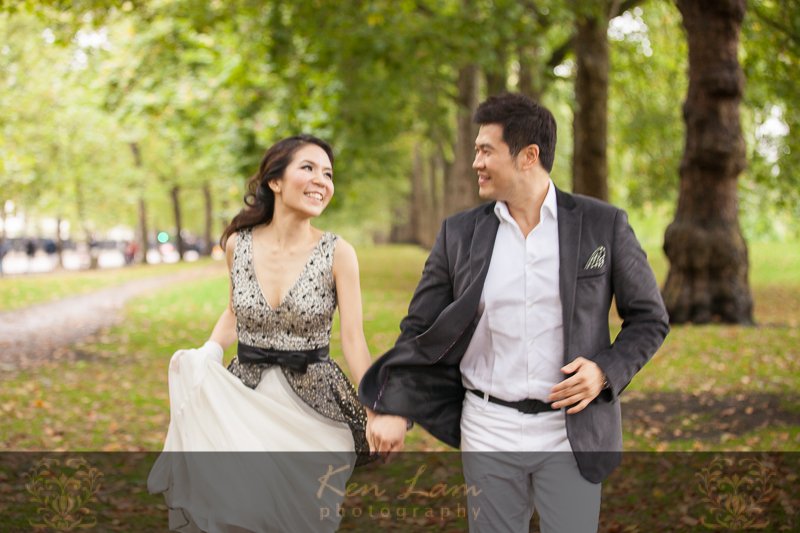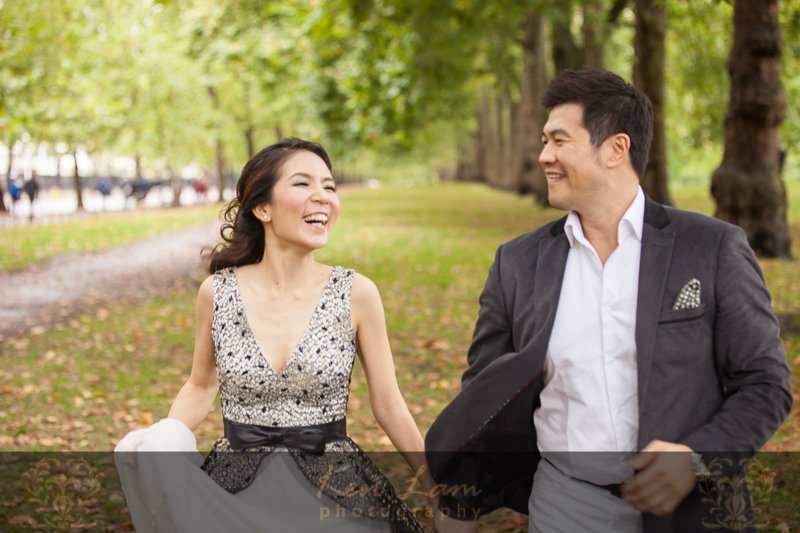 We also provide photography coverages all over in Europe. 
Rome Prewedding Photographer – Zeta & Bryan
Santorini Wedding Photography, Greece – Love Actually
Paris Pre-Wedding Photography – 巴黎歐洲攝影