Lynda & Omar Chin-Keow – Wedding in London
We travelled to London to attend Lynda and Omar's African wedding. It was interesting when I came to know that Omar who is Jamaican, actually has Chinese blood! His grandfather is Chinese, hence the family name "Chin-Keow". When I saw Omar in person, I thought he looked like Thierry Henry(!), one of the best footballers in the world who plays for Barcelona. Actually thinking about it, he is better looking than Thierry. If any Thierry fans out there disagrees, please leave a comment at my blog 🙂 The day started off with Lynda and Omar dressed in African traditional outfit attending the registration, followed by a western wedding. The reception then followed, and I had the luxury of trying out African and Carribean food. The curry was very delicious! Congratulations to both of you, enjoy your honeymoon in Barbados!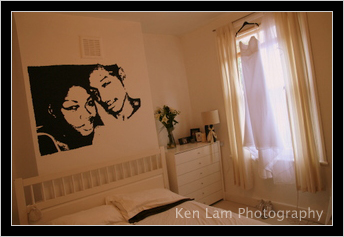 ~ At a glance ~
Lynda looking of the window, seeing if her bridal car has arrived.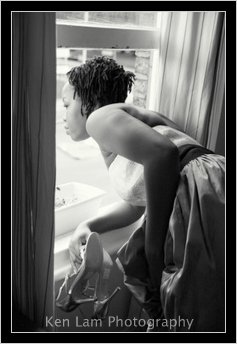 ~
Bridemaids Tolu, Krisdionne helping Lynda put on her wedding gown.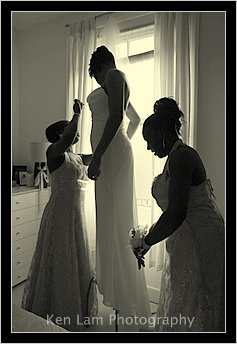 ~
Lynda reflecting…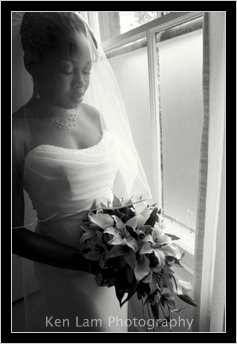 ~
Final check before the ceremony.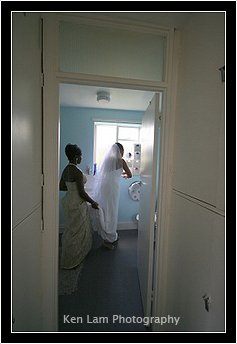 ~
Omar and Lynda, as husband and wife.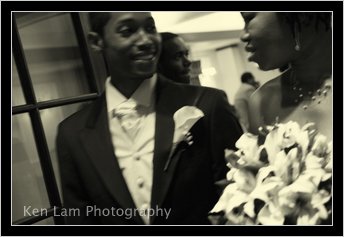 ~
Just the two of us.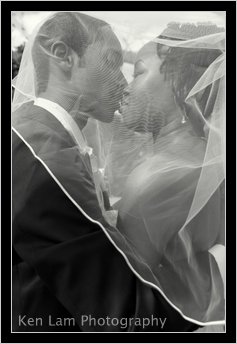 ~
Having a private moment together.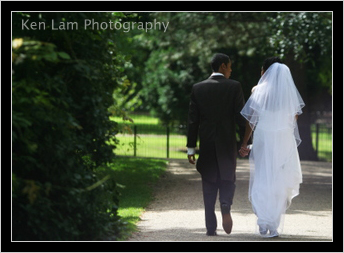 Love lifts us up where we belong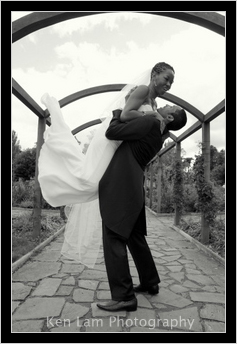 ~ Locations ~
Registration – Southwark Registration Office.
Ceremony – The Kingdom Hall of Jehovah's Witnesses.
Reception – The Link Community Centre, London.
~ Ken in action! ~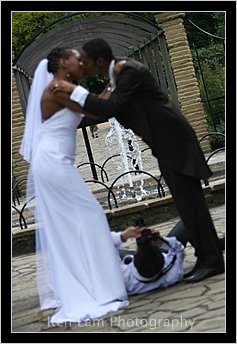 ~ The wedding album ~