Tiffany & Barry – Engagement photoshoot in London
Every married couple has a story to tell; of how they met and fell in love. Tiffany and Barry's story is endearing, moving and beautiful.
Tiffany and Barry have been together with each other for almost 8.5 years. Barry spotted Tiffany through one of his friend's Sharon's photo and Sharon introduced Tiffany to him in a gathering in 1989. They started dating in 1990. At the time, Tiffany had to concentrate on her studies so they stopped seeing each other since…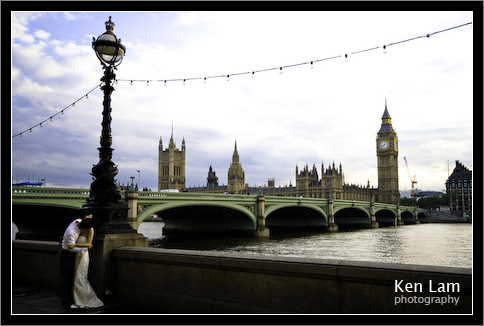 10 years later, Barry still has not forgotten about Tiffany. He then tried to contact her again through Sharon and he spent several months showing how sincere he was and finally won her heart.
After 7 years into the relationship, Barry decided to propose to Tiffany by the waterfront. As Tiffany described, he was sweating heavily when he kneeled down that afternoon. Tiffany and Barry have chosen to get married on their 9 years anniversary Jan, next year. What a special day to choose to get married.
Tiffany and Barry booked me back in few months ago. They have chosen London as their pre-wedding photoshoot location, and flown all the way from Hong Kong. As with most of my clients from abroad, we do not have chance to meet each other until the day of the photoshoot in London. They first saw my portfolio on my website back in December last year while I was preparing for my own wedding in Malaysia and Hong Kong. I still remember I was chatting with Tiffany over the internet in Starbucks in Kuala Lumpur. They are one of my first few clients when I just started. They are both are very caring people. If it wasn't for them, I wouldn't remember to have lunch. Although I was only with them for 10.5 hours for the photoshoot, I could feel that they are really a fun loving couple. Very natural in front of the camera.
Tiffany and Barry, thank you so much for putting your trust in me for your pre-wedding photographs. I enjoyed my day hanging out with you guys.
It was raining heavily when I arrived in London Heathrow. Honestly, it did not bother me as I am used to the England weather here 🙂 Tiffany and Barry were worried about the weather situation. However, it might also be a good opportunity to capture something different under the rain isn't it?
1 hour later, luck was on our side. The heavy rain stopped when we arrived in Windsor Castle. Scroll down to see the photo highlights of the day.
The sky was still fairly bright at 8:00pm in London but the "heat of the romance" was there.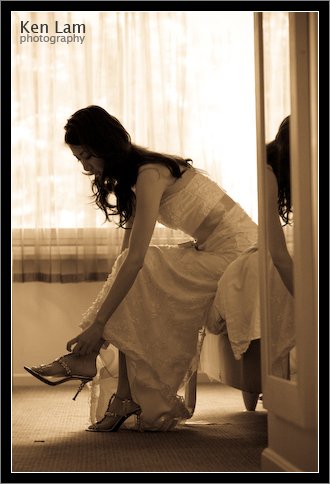 Getting changed for second session. I noticed a strong ambient light coming in from the window. I tried to use low angle to create more space on the photo to capture this elegant shot.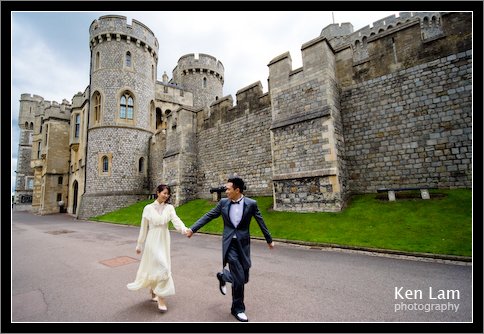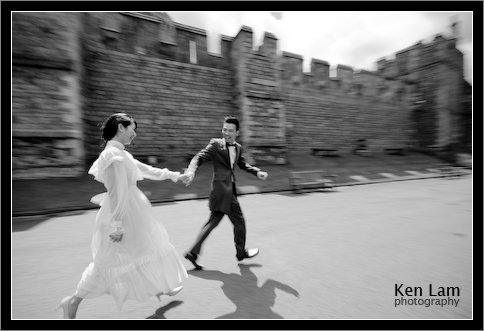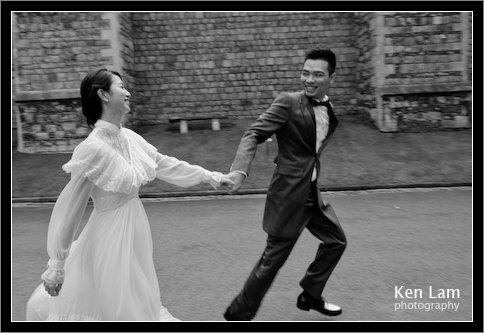 There are so many security guards around. However, they were kind to let us take many photos. Running inside the front of Windsor castle.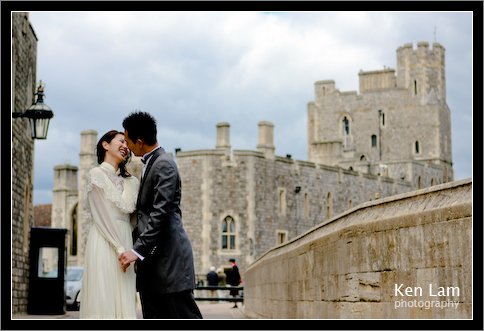 A happy moment between the couple.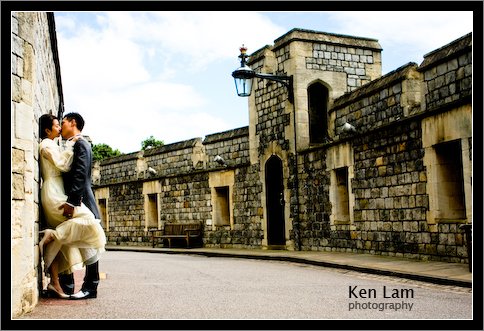 We had to wait until there were no tourists. From what Tiffany and Barry wore, reminds me of the movie directed by Wong Kar Wai – "In the Mood for Love"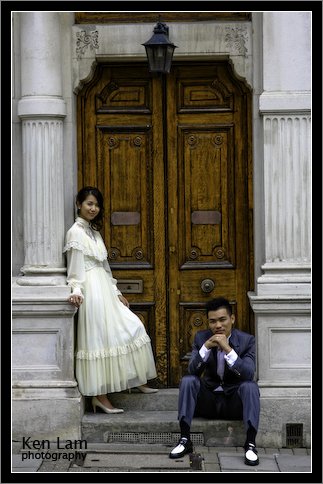 Beautiful Tiffany and Barry (Mr. handsome)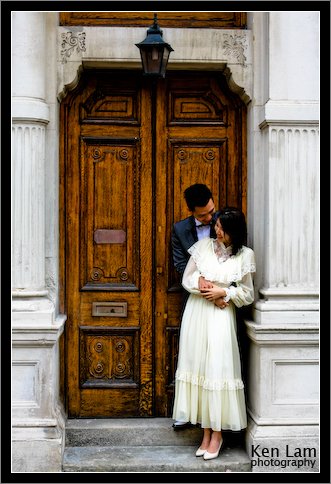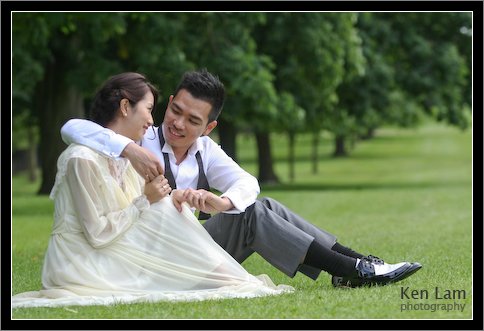 A Long walk inside the Windsor castle. Having been in UK for 8 years, It was also my first time to come here. Breathtaking!!!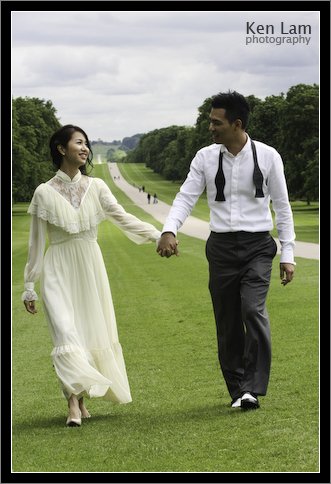 The Victorian style dress is very special. I really like the way Barry put his Bowtie around his neck.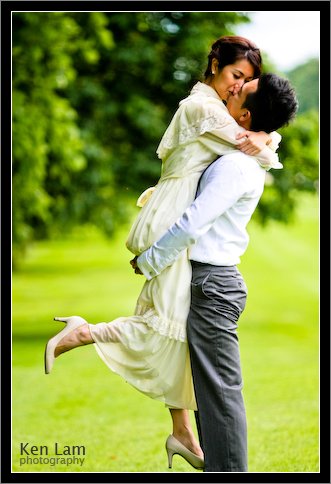 Having known each other for 8.5 years, nothing has change their love for each other.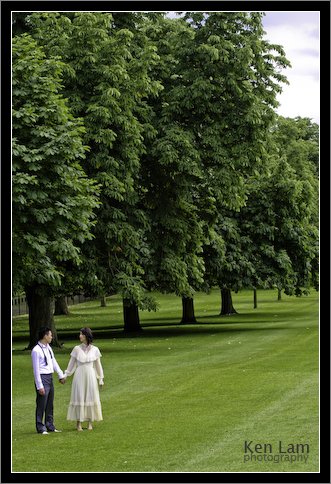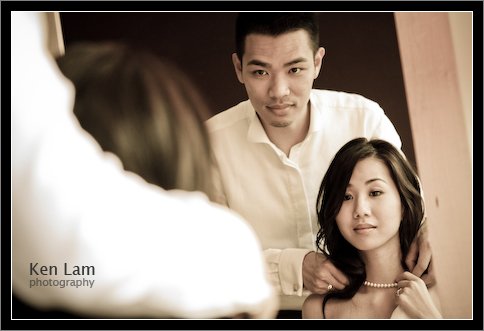 Isn't it beautiful?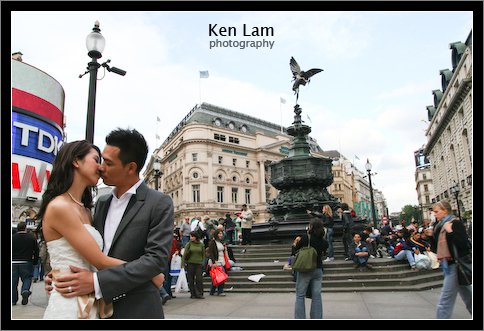 One of the most busiest area in London, where Londoners like to hang out.
Captured this photo through the taxi. I waited for the moment to happen when they were standing on the traffic island.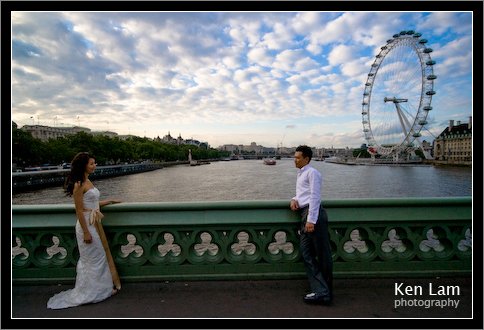 Later on during the day, the sun (I love the clouds) came out with the London Eyes behind the scene.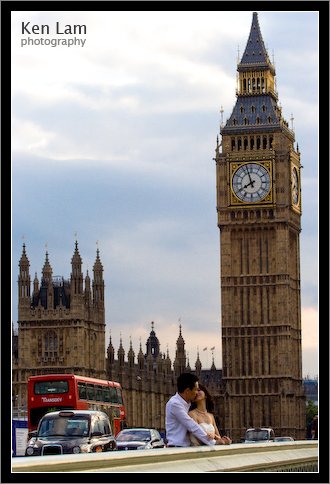 I left the couple alone on the bridge, and used the London public transports to cover those blue board in front of the House of Parliament and Big Ben. Another moment happened quickly. I love this shot a lot as it has everything about London including black cab and red double-decker bus.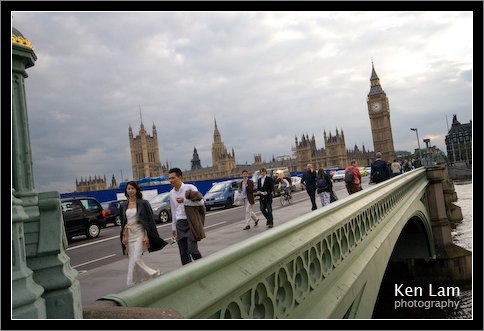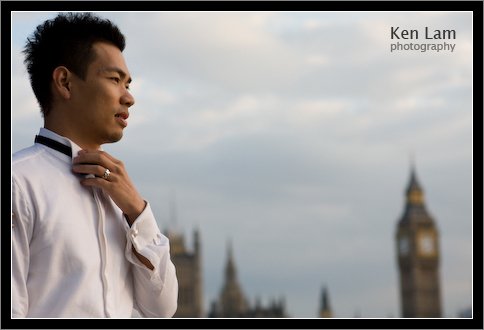 Barry adjusting his bowtie.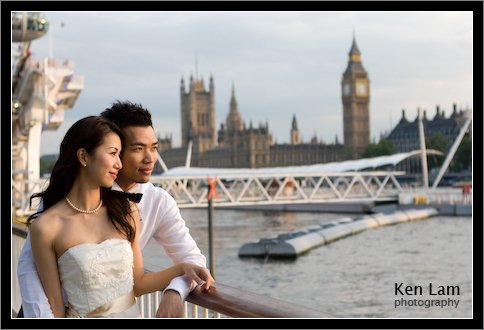 It was 8:15pm at that time. Honestly, they urged me to leave several times. "We do not need any more photos Ken otherwise, you would miss the train" Tiffany and Barry said. They were both very good to me as they worry whether I could catch my last train. However, I insisted to stay put for 10 more minutes photoshoot as I saw this wonderful sunset coming from the right hand side.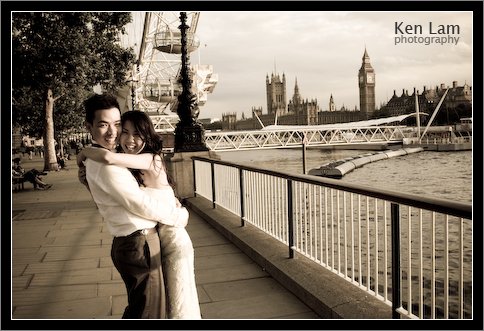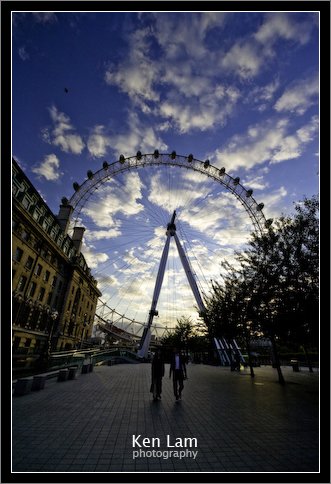 This shot was taken while we were rushing for the taxi to Piccadilly Circus to collect my lugguage from Barry's car (It was about 8:25pm). My train was 21:10pm leaving from London Kings Cross to Newcastle (if I missed that train, I would have to stay in London for another day).
P.S.: For those couples thinking of having pre-wedding photoshoot no matter where you are, if you are to find your wedding photographer, communication is key. As long as you know what you want and ask questions from your potential photographer, there will not be any difficulty to have photo shoot in Europe.