Becky & Padraic – Wedding at Wedderburn Castle, Scotland
Becky and Padraic are both from Ireland.  They contacted me back in March this year.  They were referred by Maureen who attended Lynda and Omar's wedding in Sept, 2007.  I was so excited when I heard that their wedding was going to be held inside Wedderburn Castle in Duns, Scotland.  The castle and lands of Wedderburn have been in the hands of the Home (the owners' family name) family from the 14th century to this day.  The Wedderburn Castle is almost 600 years old!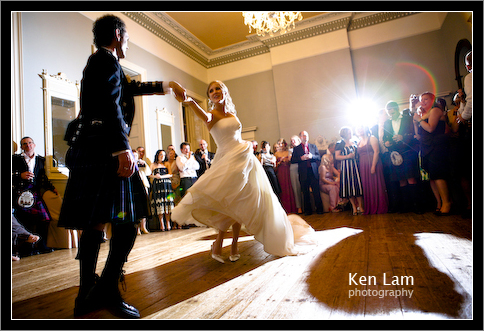 My favourite shot of the day!!!
Therefore, this is one of the weddings I was looking forward to.  We didn't meet each other until the wedding day.  Attending this wedding is my pleasure.  Not only were there many opportunities to capture beautiful moments, but also the opportunity to watch how Irish people dance to an energy-packed dance called "The Siege of Ennis".  They are all amazing dancers.  Thank you Padraic and Becky for putting your trust in me to capture your story.  I hope you both will have a happy life together.
Wedding ceremony and reception: Wedderburn Castle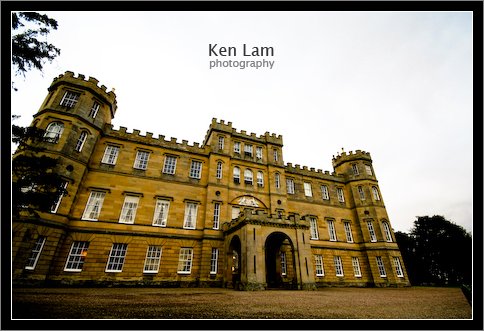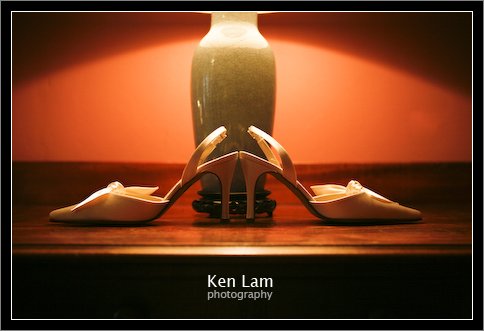 The bridal shoes is very beautiful.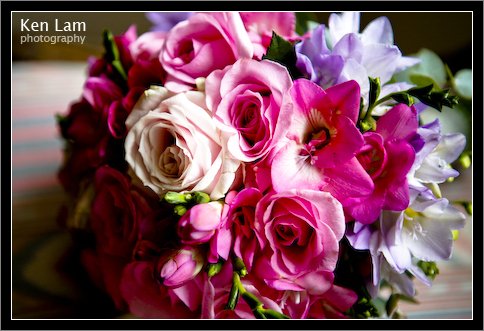 Love the vibrant colours of the flowers.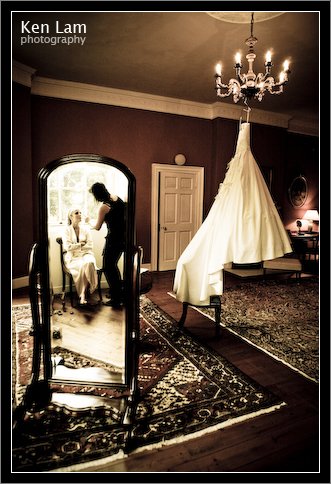 Becky was getting ready and the bridal suite is massive!!!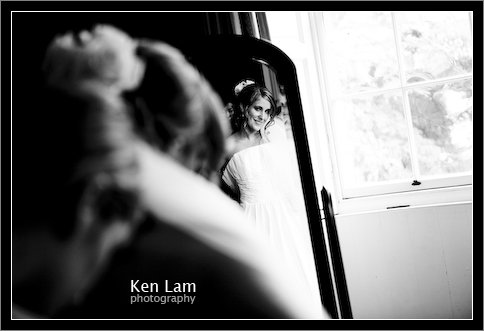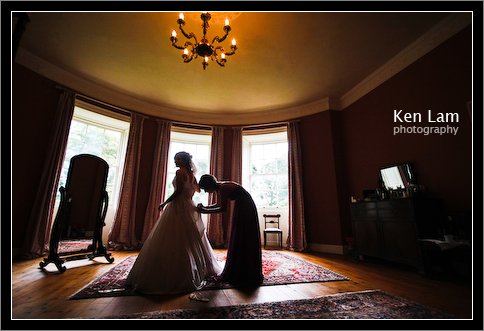 The bridal suite – nice and spacious.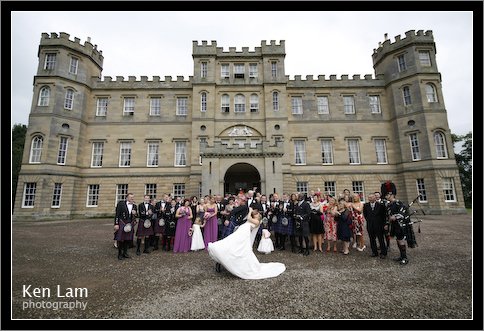 A Scottish-themed wedding.  The groomsmen and Padraic all wearing kilts.  There was also a Scottish Piper at the wedding.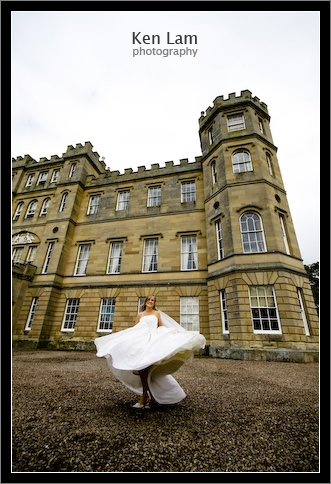 Becky, dancing in her beautiful wedding dress designed by  Sassi Holford.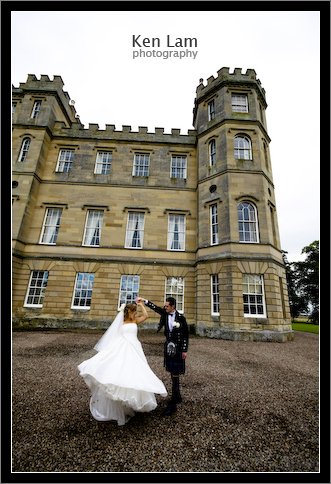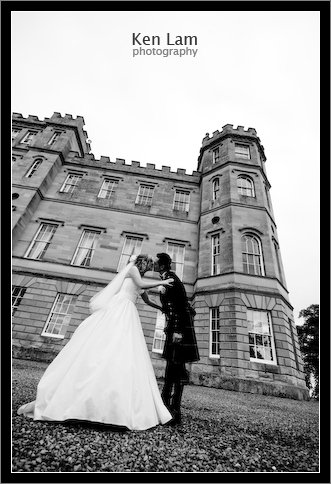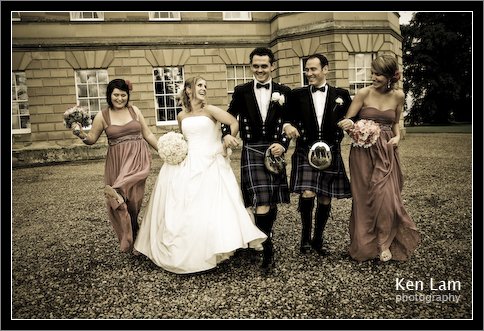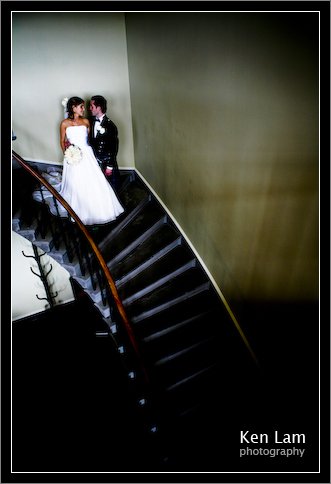 Light coming through the window and hiting on the stairs and wall which created this special effect.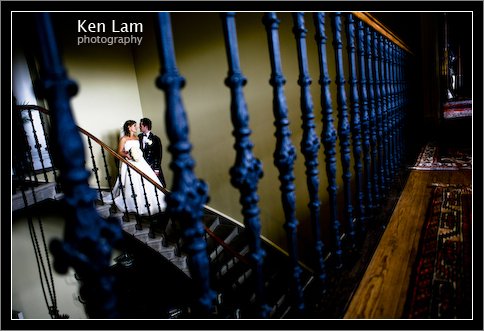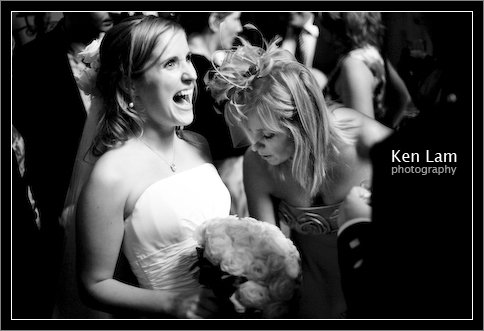 Becky was a bit worried when she was getting ready.  I feel so happy to capture this wonderful smile.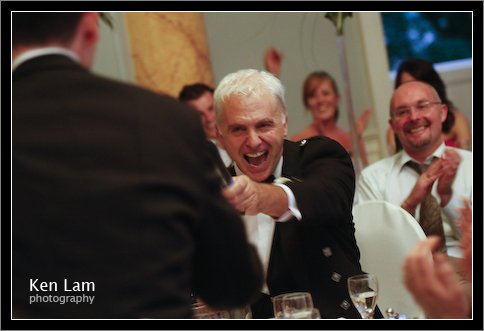 Becky's dad speech was so funny. Top class!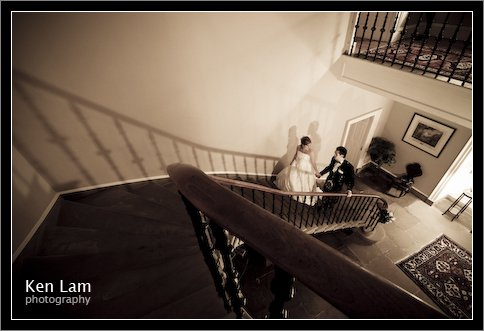 After the reception, we had about 15 minutes for photoshoot.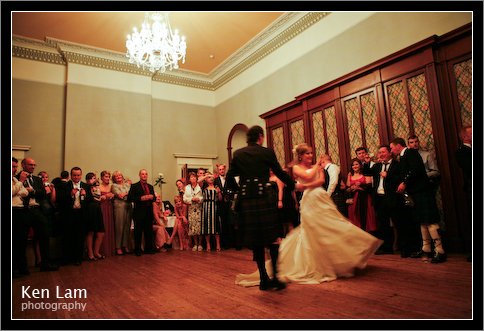 Becky and Padraic are excellent dancers.  Their first dance was so sweet.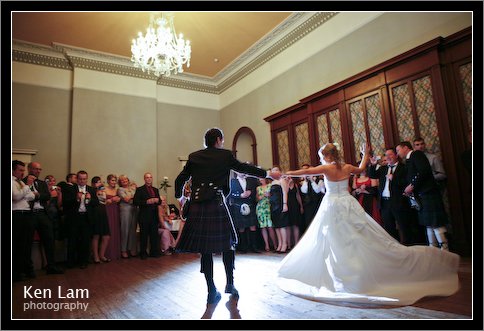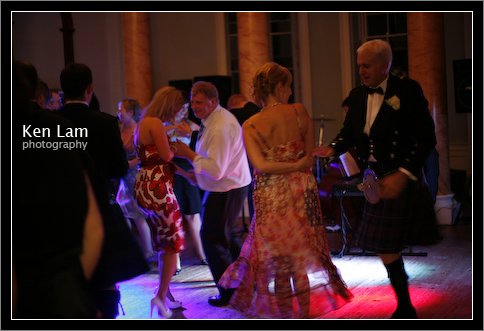 Becky's dad is a good dancer too!