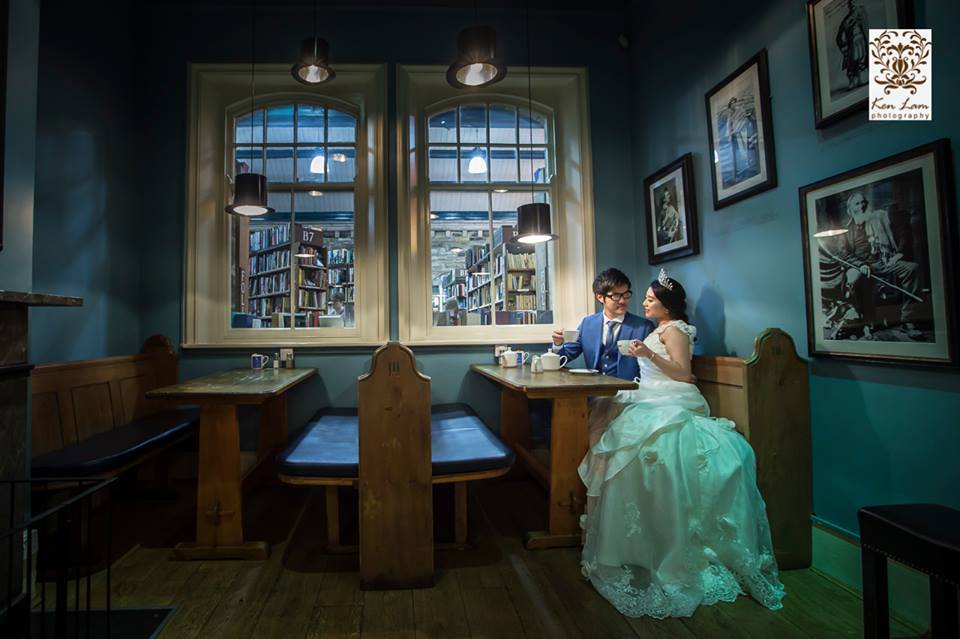 Newcastle Pre-wedding Photography – Alvin & Maria
Pre-wedding photography in Newcastle
I was excited when Alvin (a friend of a previous client Wah) contacted me to be his pre-wedding photographer in Newcastle.
Newcastle never fails to impress me with what it has to offer in terms of natural yet authentic photographic backgrounds.  From the historical Alnwick Castle (Alnwick castle was "Hogwarts School of Witchcraft and Wizardry" in the first two Harry Potter films), the peaceful beaches in surrounding Northumberland areas, and the magnificent Barter Books, one of Britain's largest secondhand bookstore inside Alnwick's old Victorian Railway Station.  Newcastle really has got the best of every world.
Recently, Grey Street in Newcastle City Centre has also become the filming location for the new Hollywood film Transformers 5!  It's a shame that Grey Street of Newcastle was starring as the "streets of London" in the film though, and not as Newcastle itself.  Well at least we got to share in all the excitement in the making of a Hollywood Blockbuster produced by Steven Spielberg, and directed by Michael Bay! More information can be found here: http://www.chroniclelive.co.uk/news/local-news/north-east-news-storm-latest-11901436
Back to the photo-shoot itself, although we had fair weather on the day, it did not dampen the couple's moods, and we had a great time doing the photo-shoot in Newcastle and the Northumberland areas.  We did the pre-wedding photography shoot at Alnwick Castle, Barter Books, Blyth Beach, and ended the evening with an evening pre-wedding photo-shoot by the Tyne Bridge and Tyne River.
Thank you again Alvin and Maria.  Have a most wonderful wedding in Hong Kong!