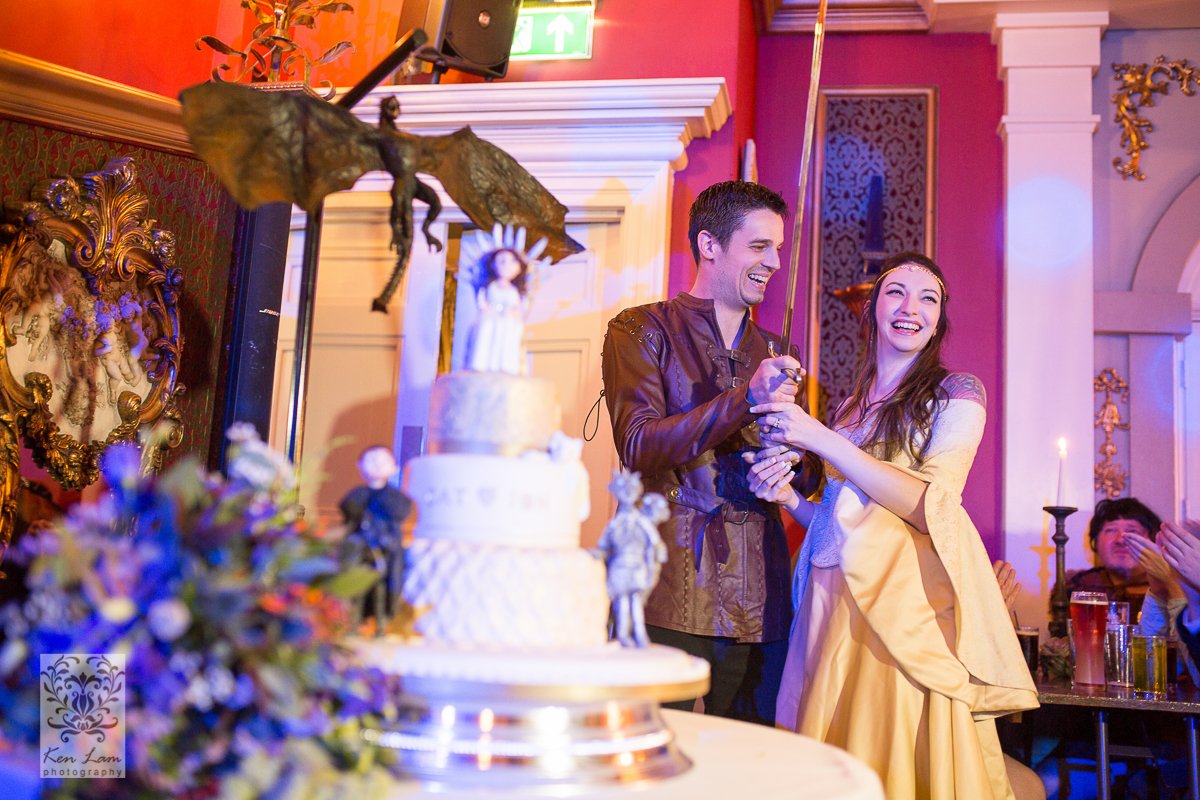 Game of Thrones Wedding Photography at Lumley Castle
WOW!  Shirley and I had such an amazing time as the wedding photographers for Cat and Jon at their "Game of Throne" themed wedding, and Lumley Castle was just the perfect setting.
In the morning, we were greeted by bridesmaids in Victorian outfits and we already had a feeling that this would eventually turn out to be a rather unique wedding.  As Cat was having her make-up done, she began to show us her "Irregular Choice" wedding shoes, which had a groom and a bride on each side of the heel.  They were incredible shoes!
The day followed on smoothly, and the ceremony was made more magical with the addition of a Barn Owl that handed over the wedding rings to the Best Man.  What a clever owl!
In the evening, Cat, Jon and their guests had changed in Medieval outfits, and the Best Man was dressed up as one of the main characters in the Game of Thrones.  There was even a friend who dressed up as a very realistic Dragon!
The wedding breakfast at Lumley Castle were also very appropriate for the theme.  Cat and Jon were very generous and invited us to be part of the Elizabethan Banquet, a Medieval Themed dinner .  The food was simply beautiful, and the most challenging part was eating with only a dagger!  For those interested to try this unique experience, there is more information here: Lumley Castle Elizabethan Banquets
Cat and Jon did a fantastic job organising this wedding.  The cake had such a special personal touch where Jon used papermache to create the Dragon that hung above the wedding cake.
These are my favourite wedding photographs from this beautiful wedding. What makes this wedding truly beautiful is not just the wonderful attention to detail and enormous efforts that have been put into the wedding, but most importantly it is the kindness and generosity of Cat and Jon.  Thank you so much for having us at your wedding.  We sincerely wish you a wonderful life ahead!